New Textile Printing Inks Collaboration Announced Between PolyOne Wilflex and Ryonet
September 6, 2016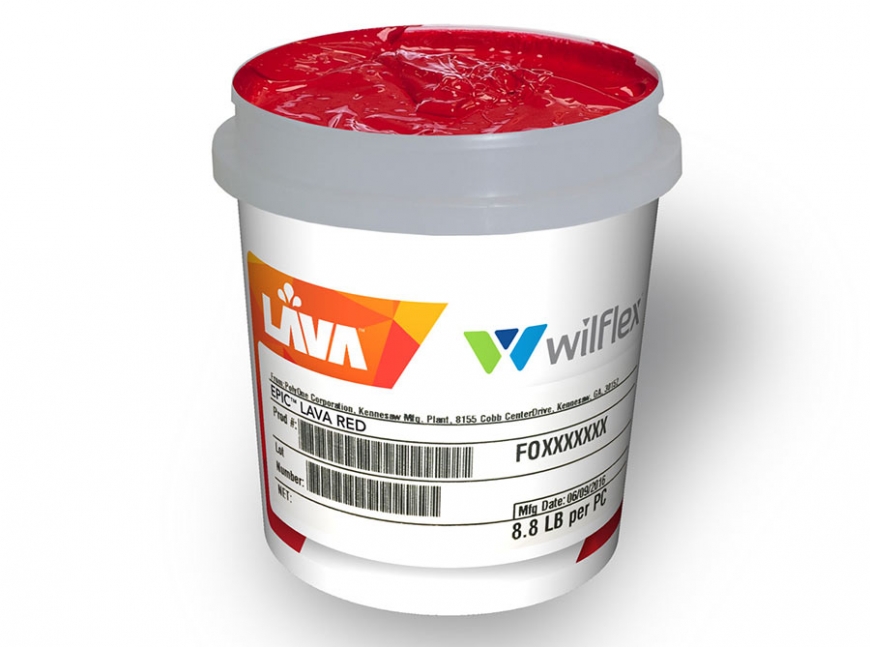 CLEVELAND – PolyOne today announced that Ryonet, a leading supplier of screen-printing equipment and supplies, will now be distributing Wilflex™ EPIC™ inks.

Vancouver, WA-based Ryonet was founded by Ryan Moor in 2004, and has established itself as an authority and trailblazer in the screen-printing industry.
Ryonet supports its large customer base efficiently and effectively through its ecommerce platform and national distribution footprint, specializing in products and training tailored to new and enterprising printers.
By teaming up with Ryonet, Wilflex Inks will be able to reach these entrepreneurial textile printers and better assist them with a service model geared to their needs.
Peter Juhl, global marketing director for Wilflex Inks, said, "With this new relationship, entrepreneurial printers can now easily take advantage of our high quality products to help expand their businesses. As these printers grow, they are demanding higher performance from their inks. Together, Wilflex and Ryonet will be able to meet their needs."
Ryan Moor, Ryonet founder and CEO, commented, "The success of every screen printer is central to what we do. Starting from the moment we show how to flood a screen, to the presses built to last for generations, to the ink that decorates the shirt. This new collaboration with PolyOne will allow us to serve the textile printing market with industry-leading inks."
As part of the relationship, Ryonet will be launching a new range of Wilflex™ co-branded textile inks called Ryonet® EPIC™ Lava™. The range will be launched at the upcoming SGIA Show in Las Vegas, September 14-16, and will be exclusively available through Ryonet (www.screenprinting.com) on September 14, 2016.

About Wilflex
PolyOne's Wilflex™ Inks are more than just textile inks. PolyOne focuses on total ink-room management, providing the most efficient, cost-effective environment possible to help you win in competitive marketplaces. The Wilflex™ brand of inks emerged in the early 1960's as screen printing on t-shirts gained popularity for self-expression allowing the Wilflex™ brand to gain global recognition. Wilflex inks continued to make history twenty years later, when they provided design freedom allowing hundreds of color options with the introduction of the first plastisol mixing system. The Wilflex™ ink distribution footprint covers 55 countries across the globe supporting the wide range of Wilflex™ ink chemistries. Epic™ Rio is the latest ink system initiative, driven by market need for the latest pigment technology into formulations having excellent color strength.

About PolyOne
PolyOne Corporation, with 2015 revenues of $3.4 billion, is a premier provider of specialized polymer materials, services and solutions. The company is dedicated to serving customers in diverse industries around the globe, by creating value through collaboration, innovation and an unwavering commitment to excellence. Guided by its Core Values, Sustainability Promise and No Surprises PledgeSM, PolyOne is committed to its customers, employees, communities and shareholders through ethical, sustainable and fiscally responsible principles. For more information, visit www.polyone.com.
# # #

Photo Credit: © PolyOne
Photo Caption: EPIC™ Lava™: a new range of Wilflex™ & Ryonet® co-branded textile inks.

EDITORS: For a high-resolution image, please click here: EPIC™ Lava™
To access PolyOne's news library online, please go to www.polyone.com/news
Media contacts
Naomi Peck
PolyOne Corporation
Marketing Communications Manager
+44 151 632 8800
naomi.peck@avient.com
Cody Scherer
Ryonet®
Product Manager
+1 360-576-7188 | www.screenprinting.com
cscherer@ryonet.com