New PolyOne UltraTuf™ SG Chrome Sheet for Signage Combines Reflectivity with Toughness
February 29, 2016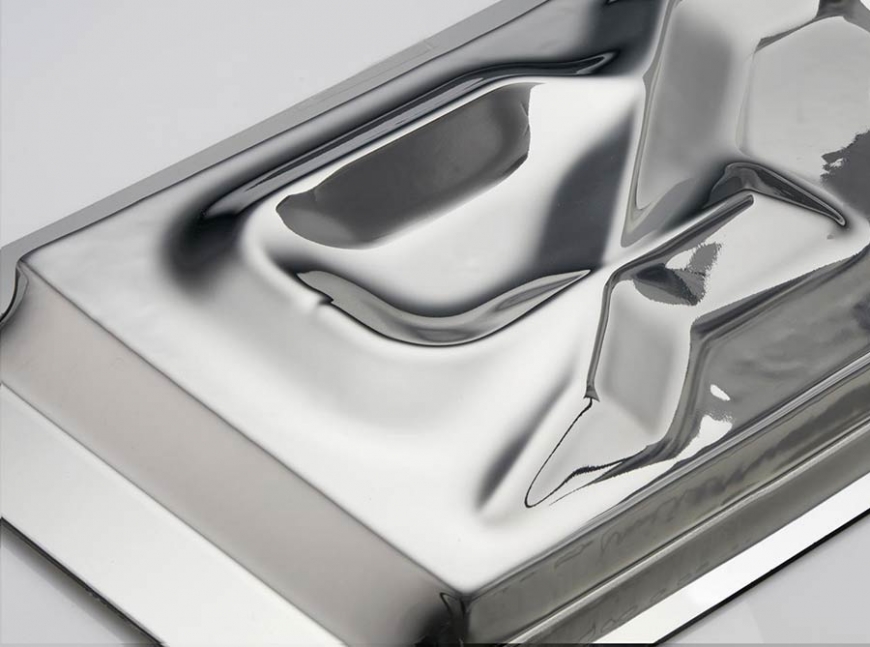 CLEVELAND – PolyOne Corporation, a premier global provider of specialized polymer materials, services and solutions, today announced the availability of UltraTuf™ SG Chrome, a highly reflective thermoplastic sheet with the look of real chrome.
UltraTuf SG Chrome material is made using Eastman Tritan™, a copolyester that provides the toughness and weatherability required for exterior signage applications. This material offers durability levels far greater than those of acrylic, with a notched Izod impact strength of 18.4 ft-lb/in, and a heat deflection temperature of 185°F at 264 psi.
"Our new UltraTuf SG Chrome sheet is the latest example of our continued development of material solutions for the sign industry," said Kendall Justiniano, marketing director, PolyOne Designed Structures and Solutions. "With the high reflectivity of chrome, it enhances visual appeal while still meeting tough performance requirements."
Combined toughness and aesthetics make this an attractive solution for a variety of market segments that continually seek to showcase and differentiate their brands, such as automobile dealerships and national retail chains.
UltraTuf SG Chrome sheet is available with clear or white substrate and can be backlit for an even more stunning effect on indoor and outdoor sign faces and displays. The material provides ease of fabrication and good formability and is also suitable for thermoforming applications with shallow draw or low stretch requirements.
About PolyOne
PolyOne Corporation, with 2015 revenues of $3.4 billion, is a premier provider of specialized polymer materials, services and solutions. The company is dedicated to serving customers in diverse industries around the globe, by creating value through collaboration, innovation and an unwavering commitment to excellence. Guided by its Core Values, Sustainability Promise and No Surprises PledgeSM, PolyOne is committed to its customers, employees, communities and shareholders through ethical, sustainable and fiscally responsible principles. For more information, visit www.polyone.com.
# # #


Editors: For a high-resolution image, please click here: UltraTuf SG Chrome
Caption: Achieve the look of real chrome with new UltraTuf SG Chrome thermoplastic sheet from PolyOne. (©PolyOne)
To access PolyOne's news library online, please go to www.polyone.com/news.

Media contact
Michelle Maniscalco
Marketing Communications Manager, North America
PolyOne Corporation
+1 440-930-1988
michelle.maniscalco@avient.com