New Franklin Electric Pressure Booster Pump Made Possible with Fiberloc™ from PolyOne
February 19, 2015
CLEVELAND – PolyOne today announced that Franklin Electric selected Geon™ Fiberloc™ glass-reinforced vinyl composite for the control head of its new Inline 400 booster pump.
While Franklin Electric's engineers investigated several options, Geon Fiberloc composite provided the only solution that enabled them to design and mold a complex control head and meet both NSF 61 and UL flame retardancy requirements. Additionally, Fiberloc enabled quieter pump operation by reducing noise and vibration.
"We worked closely with the engineers at Franklin Electric to understand their application and performance needs and offered a solution that not only met the demanding requirements of the pump, but also improved processing performance," said James Stephenson, director, global marketing, Geon Performance Materials. "In addition, we were able to deliver improved flame retardance, enabling the integration of electronics in the booster pump control head to improve cost-effectiveness versus metal or glass-filled polymer alternatives."
Geon Fiberloc composites include UL, CSA and NSF rated grades, and offer outstanding resistance to chemicals and corrosion at pressures up to 650 psi. In addition to booster pump control heads, the technology can be extended to pump housings, diffusers, impellers, water softeners, valves, actuators, flow meters, flanges, seal plates, motor mounting plates, motor lock rings, and union connectors.
Franklin Electric's new Inline 400 booster pump offers a proven technology for boosting low water pressure, and is able to run multiple water sources simultaneously with no drop in pressure. It also features extremely quiet operation, and can be oriented either vertically or horizontally so that customers can install it easily in the limited space near mechanical components.
About Franklin Electric
With 2013 sales of more than $965 million, Franklin Electric is a global leader in the production and marketing of systems and components for the movement of water and automotive fuels. Recognized as a technical leader in its specialties, Franklin Electric serves customers around the world in residential, commercial, agricultural, industrial, municipal, and fueling applications. For more information, visit, www.franklin-electric.com.
About PolyOne
PolyOne Corporation, with 2014 revenues of $3.8 billion, is a premier provider of specialized polymer materials, services and solutions. The company is dedicated to serving customers in diverse industries around the globe, by creating value through collaboration, innovation and an unwavering commitment to excellence. Guided by its Core Values, Sustainability Promise and No Surprises PledgeSM, PolyOne is committed to its customers, employees, communities and shareholders through ethical, sustainable and fiscally responsible principles. For more information, visit www.polyone.com.
# # #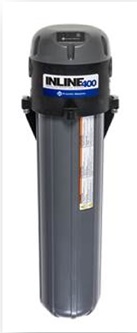 The Franklin Electric Inline 400 booster pump, features Geon Fiberloc™ glass-reinforced vinyl composite in the control head.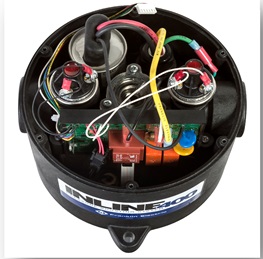 Geon Fiberloc™ glass-reinforced vinyl composite houses the electronic "smart" system for the Franklin Electric Inline 400 booster pump control head.
To access PolyOne's news library online, please go to www.polyone.com/news
Trade Media Contact:
Michelle Maniscalco
Marketing Communications Manager, North America
PolyOne Corporation
+1 440-930-1988
michelle.maniscalco@avient.com