New Complēt™ PKE Materials Offer Additional Sustainable Alternatives to Polyamides
December 12, 2022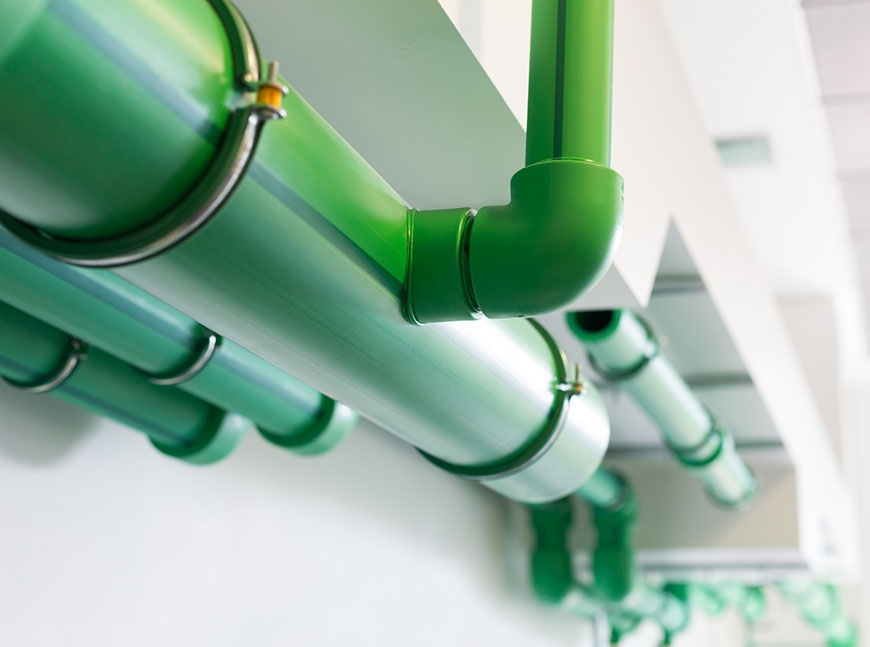 Caption: Complēt™ PKE long fiber reinforced engineered thermoplastics
To download a high-resolution image, please click here: [FOR MEDIA USE ONLY]
CLEVELAND – December 12, 2022 – Avient Corporation today announced an expansion to its range of polyketone (PK) based materials with new Complēt™ PKE long fiber reinforced engineered thermoplastics. The new formulations broaden options for customers looking for strong mechanical performance to support demanding applications, even in cold environments.
Joining Edgetek™ PKE and LubriOne™ PKE materials launched in 2021, Complēt PKE formulations can provide alternatives to nylon (PA) and acetal (POM) based formulations, offering added supply security and sustainable benefits.
"This development represents a proactive response to demands from our customers in oil & gas, transportation, and industrial industries looking for next-generation engineered materials with a property retention as low as -22°F for pipes, tubing, fluid management, and more," said Eric Wollan, general manager, PlastiComp at Avient. "We are excited to continue offering our customers new material options to help them meet their specific performance requirements and sustainability goals."
Complēt PKE formulations are semi-crystalline and deliver excellent chemical resistance, low moisture uptake, and dimensional stability similar to nylon (PA66). When compared to alternatives during standard testing, these materials can help reduce carbon footprint over the product lifecycle, producing 61% less CO₂ than PA66, 46% less than PA6, and 30% less than POM. Grades are available with 30% - 50% long glass fiber, allowing customers to request customized performance requirements for certain applications. These materials are especially useful in applications in chemical, fuel contact, and high-moisture environments that benefit from chemical and hydrolysis resistance.
Avient's new Complēt PKE portfolio series are manufactured in North America and are available globally.
About Avient
Avient Corporation (NYSE: AVNT) provides specialized and sustainable material solutions that transform customer challenges into opportunities, bringing new products to life for a better world.
Examples include:
Dyneema®, the world's strongest fiber™, enables unmatched levels of performance and protection for end-use applications, including ballistic personal protection, marine and sustainable infrastructure and outdoor sports
Unique technologies that improve the recyclability of products and enable recycled content to be incorporated, thus advancing a more circular economy
Light-weighting solutions that replace heavier traditional materials like metal, glass and wood, which can improve fuel efficiency in all modes of transportation and reduce carbon footprint
Sustainable infrastructure solutions that increase energy efficiency, renewable energy, natural resource conservation and fiber optic / 5G network accessibility
Avient is certified ACC Responsible Care®, a founding member of the Alliance to End Plastic Waste and certified Great Place to Work®. For more information, visit www.avient.com/.
To access Avient's news library online, please visit www.avient.com/news.
# # #
Media contact
Nicole DeChant
Avient Corporation
nicole.dechant@avient.com