New ColorMatrix™ Lactra™ Dairy Protection Additives from Avient Feature Low TiO₂ and Inorganic Content
July 14, 2021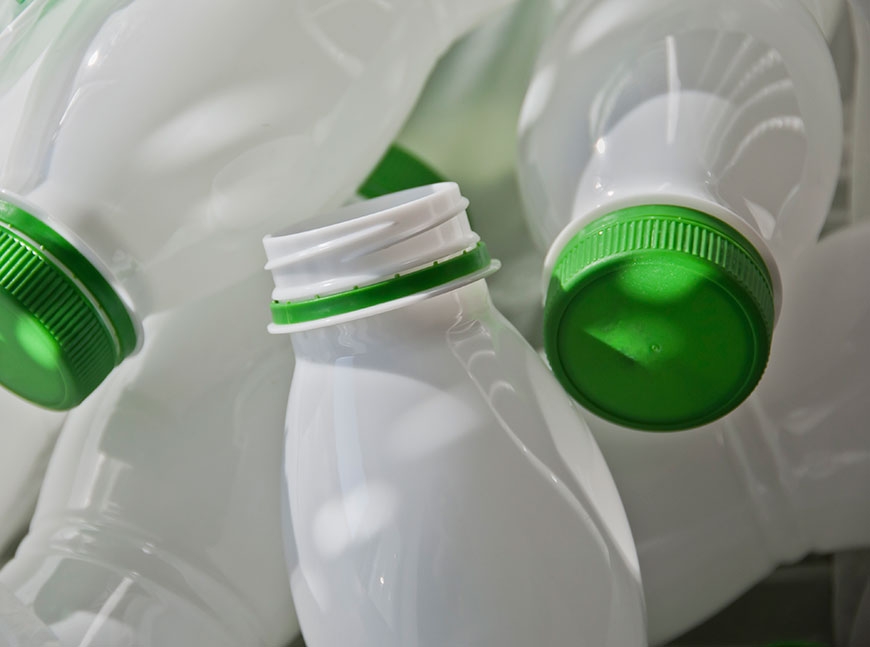 Caption: Introducing Avient's new Range of ColorMatrix™ Lactra™ Dairy Protection Additives
With Low Total Inorganic and TiO2 Content
[To download a high-resolution image, please click here: FOR MEDIA USE ONLY]
CLEVELAND – July 14, 2021 – Avient today announced the launch of ColorMatrix™ Lactra™ Four, One, and Zero additives. This new product range offers low total inorganic and TiO2 content light-blocking solutions for PET dairy and dairy-alternative packaging.
Food and beverage brand owners are aware of current French tariffs and potential future tariffs that may limit TiO2 content in packaging. As a result, brand owners in the EU, Asia, and LATAM are proactively reducing TiO2 and total inorganic content in their packaging to less than 4 percent, with an eye toward an expected future reduction to less than 1 percent.
The new range of Lactra additives helps to streamline this process, as they process well at similar conditions to virgin PET. These next-generation light blocking solutions also include:
• REACH compliance
• EU food contact approval
• Full light blocking (>99.8% up to 700nm) performance even in thin wall sections
To help packaging customers further their recyclability and lightweighting goals, Avient developed this technology for mono-layer PET, one of the most widely recycled packaging materials. Lactra Four, One, and Zero offer light blocking up to 99.9 percent with total inorganic content of less than 4 percent and TiO2 content between 4 and zero percent. Additional benefits include improved performance in thin wall sections, superior whiteness, and better processability with virgin PET grades and rPET.
Find out more about next-gen ColorMatrix Lactra.
NOTE TO EDITORS: Dairy and dairy-alternative products are susceptible to light-induced oxidation that reduces product nutritional value and can cause off-flavors. In PET packaging, specialized light blocking additives are regularly used to stop visible-light induced contents from degrading under commercially relevant storage conditions, helping to prolong the shelf life of dairy packaged products such as ultra-high temperature (UHT) milk. These new additives are an expansion of this technology.
About Avient
Avient Corporation (NYSE: AVNT), with expected 2021 revenues of $4.3 billion, provides specialized and sustainable material solutions that transform customer challenges into opportunities, bringing new products to life for a better world. Examples include:
Barrier technologies that preserve the shelf-life and quality of food, beverages, medicine and other perishable goods through high-performance materials that require less plastic
Light-weighting solutions that replace heavier traditional materials like metal, glass and wood, which can improve fuel efficiency in all modes of transportation
Breakthrough technologies that minimize wastewater and improve the recyclability of materials and packaging across a spectrum of end uses
Avient employs approximately 8,400 associates and is certified ACC Responsible Care®, a founding member of the Alliance to End Plastic Waste and certified Great Place to Work®. For more information, visit www.avient.com.
To access Avient's news library online, please visit www.avient.com/news.
Media contact
Michelle Maniscalco
Senior Manager, Marketing Communications
Avient Corporation
michelle.maniscalco@avient.com