New Artisan™ ABS Thermoplastic Solution from Avient Features Metallic Effect for Electronics Brands
January 26, 2021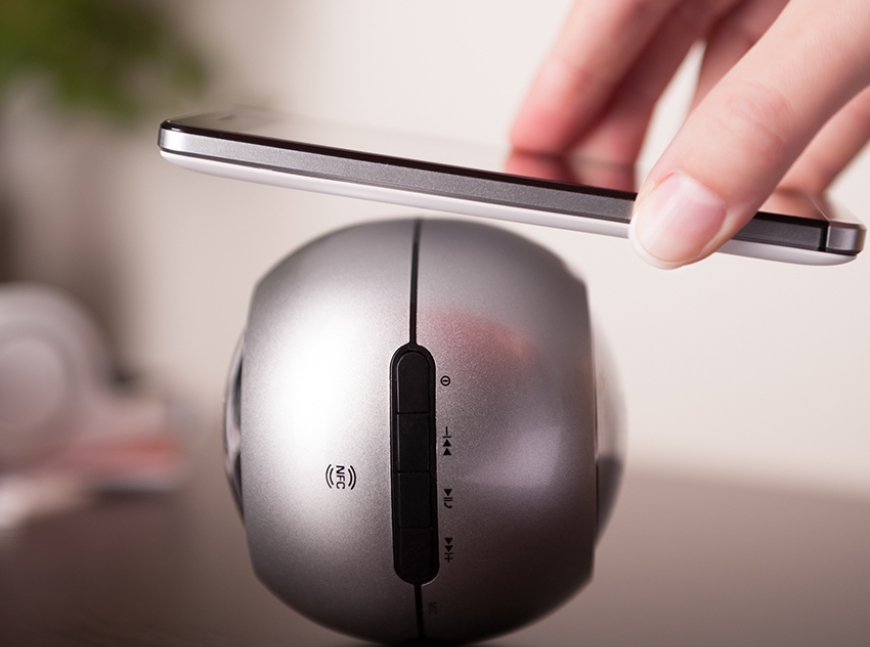 SHANGHAI – January 27, 2021 – Avient Corporation, a premier provider of specialized and sustainable material solutions and services, today announced the second material in its Artisan™ pre-colored thermoplastic series. The customized ABS formulation with metallic effect was developed to help electronics manufacturers eliminate the painting process while achieving scratch and chemical resistance performance and sustainability goals.
The electronics industry is continuously shaped by various trends, including the need to reduce both energy use and VOC emissions. By using Artisan pre-colored ABS thermoplastics, molders are able to produce parts with a brilliant, high-gloss metallic effect without any secondary processing. Compared with a traditional painting process, injection-molded Artisan materials have lower energy requirements and reduced VOC emissions, making these thermoplastics a more sustainable solution. Replacing painted metal parts with an Artisan ABS formulation also enhances scratch performance.
"There is an ongoing market need for electronic applications to achieve superior aesthetics and performance, lower system cost, and greater sustainability," said Matt Mitchell, director, global marketing for Specialty Engineered Materials at Avient. "Our newest Artisan metallic effect ABS formulation can help design engineers address these current trends – as well as scratch resistance, chemical resistance, and design freedom – while eliminating secondary processing."
Artisan ABS formulations are currently manufactured in Asia in customizable, metallic colors, and are available for purchase globally. Additional paint replacement grades for other key industries are in development.
NOTE: On July 1, 2020, PolyOne and Clariant Masterbatches joined together as Avient, a new kind of materials company focused on conquering customer challenges and unlocking the potential for innovation and sustainability around the globe.
About Avient
Avient Corporation (NYSE: AVNT), with projected 2020 pro forma revenues of approximately $3.7 billion, provides specialized and sustainable material solutions that transform customer challenges into opportunities, bringing new products to life for a better world. Examples include:
• Barrier technologies that preserve the shelf-life and quality of food, beverages, medicine and other perishable goods through high-performance materials that require less plastic
• Light-weighting solutions that replace heavier traditional materials like metal, glass and wood, which can improve fuel efficiency in all modes of transportation
• Breakthrough technologies that minimize wastewater and improve the recyclability of materials and packaging across a spectrum of end uses
Avient employs approximately 9,100 associates and is certified ACC Responsible Care® and a founding member of the Alliance to End Plastic Waste. For more information, visit www.avient.com.

To access Avient's news library online, please visit www.avient.com/news.
# # #
FOR MEDIA USE ONLY: To download a high-resolution image, please click here: FOR MEDIA USE ONLY
Media contact
Michelle Maniscalco
Senior Manager, Marketing Communications
Avient Corporation
michelle.maniscalco@avient.com
Jennifer Huang
Senior Manager, Marketing Communications Asia
Avient Corporation
+86 21 6028-4888
jennifer.huang@avient.com