MEVOPUR™ ProTect Oxygen Scavenger from Avient Extends Shelf Life for PET Pharma Packaging
September 11, 2020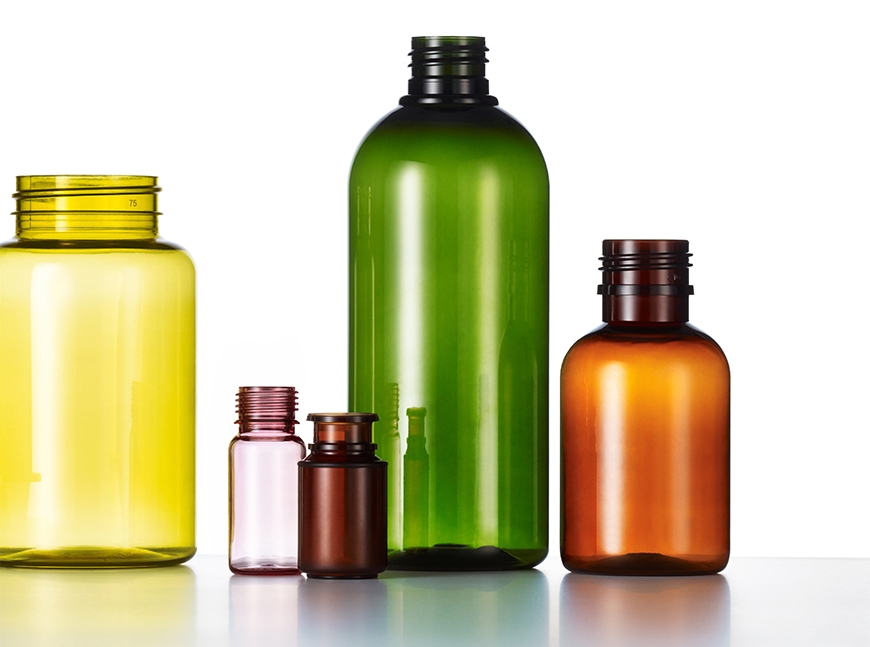 SHANGHAI – September 11, 2020 – Avient Corporation, a premier provider of specialized and sustainable material solutions and services, will feature MEVOPUR™ ProTect oxygen-scavenging additive masterbatch at Medtec China 2020 next week. This recent addition to the proven MEVOPUR medical and pharmaceutical portfolio limits oxygen (O2) degradation for drugs and nutraceuticals stored in PET bottles, even in transparent mono-layer versions.
"Similar to food and beverage applications, PET use for pharma packaging is on the rise," said Steve Duckworth, global head of marketing and business development, Healthcare, CAI, at Avient. "Unlike food and beverages, however, pharmaceuticals often need shelf lives spanning two or more years. HDPE, a former material of choice for these applications, is being replaced by PET, which offers transparency in addition to long-term shelf life."
MEVOPUR ProTect delivers active molecules with excellent scavenging performance for O2 permeating through container walls. With this performance, it is possible to maintain significantly lower levels of O2 over extended periods in mono-layer bottles and refrigerated environments. Even with low concentrations of the active ingredient compared to alternative products, MEVOPUR ProTect helps packaging to meet the two-year (or longer) shelf-life often required in pharmaceutical packaging. In addition, tests have shown that PET pre-forms made with this masterbatch do not need special storage conditions to maintain oxygen scavenging capabilities after 3 months.
Oxygen scavenging performance depends on a number of factors including packaging design, additive loading, and target oxygen levels over time. However, in one test, a 500 ml, 400 micron monolayer PET bottle with 3.6 percent loading of MEVOPUR ProTect masterbatch was able to maintain oxygen levels below 1 ppm for more than 590 days, compared to just 22 days for untreated PET, and 63 days for a competitive oxygen scavenger.
Avient will exhibit at Medtec China 2020 in booth 2R302, September 14-16, at Shanghai World EXPO Exhibition & Convention Center.
PLEASE NOTE: On July 1, 2020, PolyOne and Clariant Masterbatch joined together as Avient, a new kind of materials company focused on conquering customer challenges and unlocking the potential for innovation and sustainability around the globe.
About MEVOPUR
The MEVOPUR product line helps manufacturers of pharmaceutical packaging and medical-devices reduce the risk of regulatory non-compliance throughout the product life cycle, while meeting the highest standards for performance and appearance. All MEVOPUR formulations and concentrates are produced in three dedicated EN:ISO13485-2016 certified facilities and use ingredients that have been pre-tested to ensure compliance with applicable standards for both medical devices and pharmaceutical packaging. For pharmaceutical packaging applications, the MEVOPUR range offers one of the most comprehensive regulatory support services available, including testing ingredients in accordance to USP 661.1, EP3.1., ICHQ3D (USP<232>), and biocompatibility per USP<87>, <88>, and relevant parts of ISO10993-1. This year marks the tenth anniversary of this product range.
About Avient
Avient Corporation (NYSE: AVNT), with 2019 pro forma revenues of $4 billion, provides specialized and sustainable material solutions that transform customer challenges into opportunities, bringing new products to life for a better world. Examples include:
• Barrier technologies that preserve the shelf-life and quality of food, beverages, medicine and other perishable goods through high-performance materials that require less plastic
• Light-weighting solutions that replace heavier traditional materials like metal, glass and wood, which can improve fuel efficiency in all modes of transportation
• Breakthrough technologies that minimize wastewater and improve the recyclability of materials and packaging across a spectrum of end uses
Avient employs approximately 9,100 associates and is certified ACC Responsible Care® and a founding member of the Alliance to End Plastic Waste. For more information, visit www.avient.com.

To access Avient's news library online, please visit www.avient.com/news.
# # #
FOR MEDIA USE ONLY: To download a high-resolution image, please click here: FOR MEDIA USE ONLY
Media contact
Michelle Maniscalco
Senior Manager, Marketing Communications
Avient Corporation
+1 440-930-1988
michelle.maniscalco@avient.com