Luxury Cosmetics Brands Inspired by PolyOne Sensory Materials and Finishes for Differentiated Package Design
September 13, 2016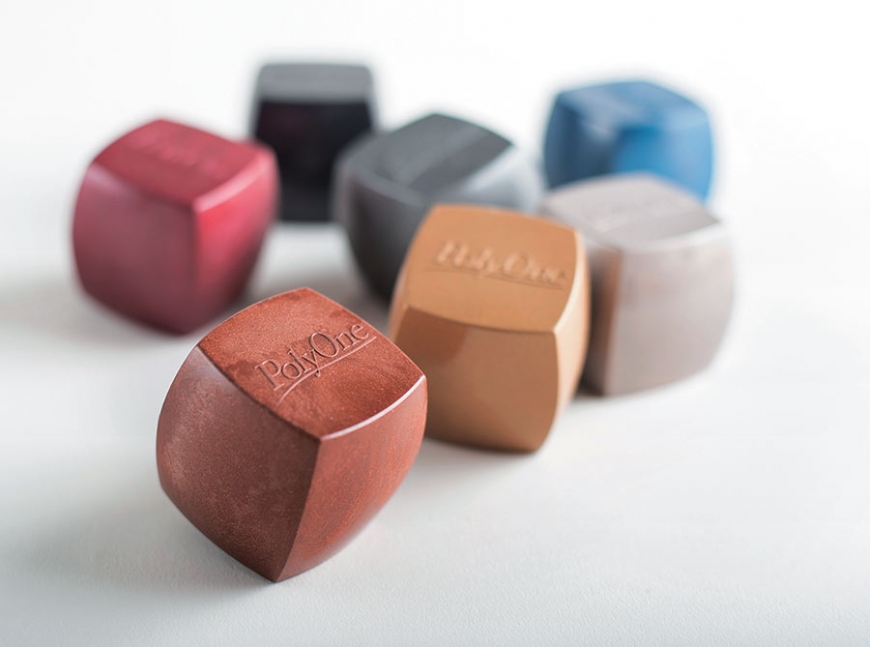 CLEVELAND – Cosmetics brand owners are increasingly seeking new ways to engage consumers by appealing to their senses through luxury packaging.

Consumers are exposed to an ever-increasing number of choices, In order to stand out, brand owners want to interact with buyers earlier in their consideration process, and packaging design can help to foster that connection.
"A product's package has the ability to connect with customers in a way that can communicate a brand's value and quality. Sensory branding is so powerful that it evokes an anticipation of experience, essentially creating an expectation of performance for the consumer," said Darcy Meyers, global marketing director of packaging at PolyOne. "We're helping brands to design this experience into their cosmetics packaging with distinctive materials and finishes."
PolyOne's packaging solutions, including both color and material options, work to engage consumers by creating an indulgent brand experience.
Gravi-Tech™ density modified materials give designers and brand owners a means to convey quality and sophistication. Luxury cosmetics closures made using Gravi-Tech formulations give customers the texture and weight of metal, while also providing more design freedom than metals.
In addition, PolyOne's talented InVisiO™ designers are able to apply extensive polymer and colorant expertise to bring cosmetic packaging to life. They work with customers to create custom palettes or draw from InVisiO Color Inspirations 2017, a collection of four influential and emerging color trends.

PolyOne will exhibit this week at Packaging of Perfume Cosmetics & Design New York 2016 in booth F21.
About PolyOne
PolyOne Corporation, with 2015 revenues of $3.4 billion, is a premier provider of specialized polymer materials, services and solutions. The company is dedicated to serving customers in diverse industries around the globe, by creating value through collaboration, innovation and an unwavering commitment to excellence. Guided by its Core Values, Sustainability Promise and No Surprises PledgeSM, PolyOne is committed to its customers, employees, communities and shareholders through ethical, sustainable and fiscally responsible principles. For more information, visit www.polyone.com.
# # #

Photo Credit: © PolyOne
Photo Caption: Inspired colors, materials and finishes for sensory branding are the focus of PolyOne's PCD New York exhibit.
EDITORS: For a high-resolution image, please click here: Gravi-Tech™
To access PolyOne's news library online, please go to www.polyone.com/news
Media contact
Michelle Maniscalco
Senior Manager, Marketing Communications North America
PolyOne Corporation
+1 440-930-1988
michelle.maniscalco@avient.com