Lighter Weight, Easier Processing, Heat Resistance: PolyOne's Crosslinkable Barricade™ Elastomers Have it All
May 19, 2020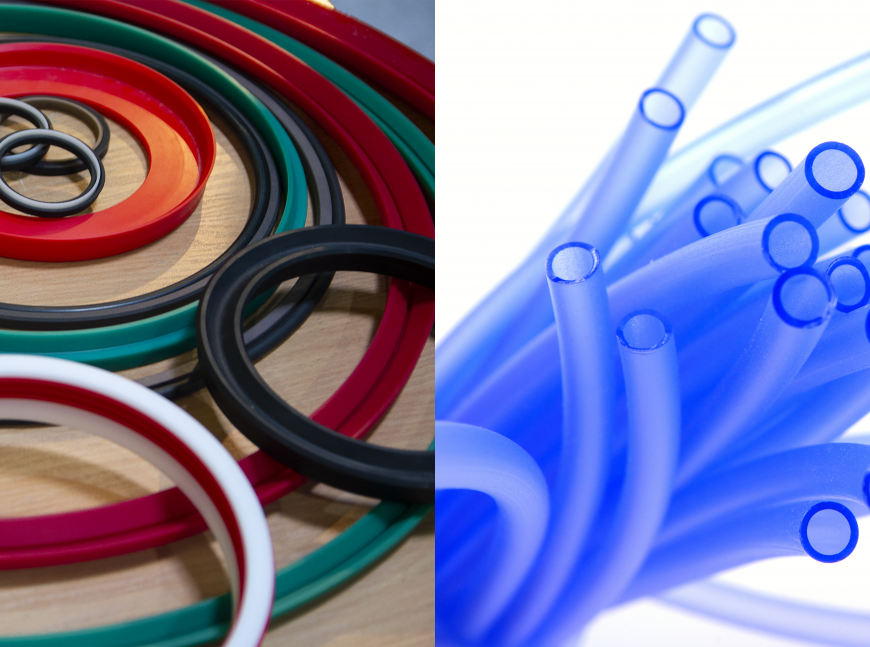 CLEVELAND – May 19, 2020 – PolyOne today announced the launch of Barricade™ elastomers, the newest addition to its specialty elastomer portfolio. Based on Fortrex™ technology licensed from Cooper Standard, this crosslinkable elastomer offers high-temperature compression set performance, easier processing, and a lighter weight solution when compared to conventional TPVs, silicones, and thermoset rubbers.
"This next generation thermoplastic technology bridges the historic gap in performance between TPEs and silicone, opening up abundant application opportunities," said Jean-Paul Scheepens, general manager, Americas, Specialty Engineered Materials at PolyOne. "Likewise, our investment in this technology strengthens our ability to serve customers with expanded solutions and advanced capabilities that can solve material challenges across a broad range of applications."
Barricade solutions are lighter in weight and show improved tear strength over general-purpose TPV and silicone materials. Together with elevated compression set performance for high-temperature applications, this combination expands design freedom and processing ease for tubing, hoses, seals, gaskets, grommets, and more within consumer, healthcare, and industrial markets. The naturally translucent material can be colored press-side or formulated in a custom pre-colored version.
Commercially available in major markets, the Barricade product line is currently manufactured in North America.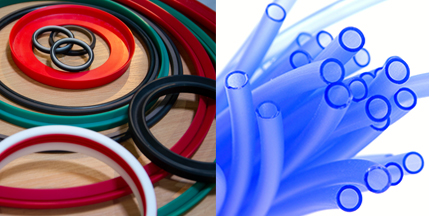 Caption: Barricade™ crosslinkable elastomers bridge the gap between TPEs and silicone to deliver high-temperature compression set performance at lighter weight
About PolyOne
PolyOne Corporation (NYSE: POL), with 2019 revenues of $2.9 billion, is a premier provider of specialized polymer materials, services and solutions. The company adds value to global customers and improves sustainability through formulating materials, such as:
Barrier technologies that preserve the shelf-life and quality of food, beverages, medicine and other perishable goods through high-performance materials that require less plastic
Light-weighting solutions that replace heavier traditional materials like metal, glass and wood, which can improve fuel efficiency in all modes of transportation
Breakthrough technologies that minimize wastewater and improve the recyclability of materials and packaging across a spectrum of end uses
PolyOne employs approximately 5,600 associates, is certified ACC Responsible Care® and Great Place to Work®, and is a founding member of the Alliance to End Plastic Waste. For more information, visit www.polyone.com.
# # #
EDITORS: For a high-resolution image, please click here: Barricade™ Crosslinkable Elastomers
To access PolyOne's news library online, please go to www.polyone.com/news
Media contact
Michelle Maniscalco
Senior Manager, Marketing Communications
PolyOne Corporation
+1 440-930-1988
michelle.maniscalco@avient.com