Leading Edge Automotive Technology Relies on Advanced Materials from PolyOne
March 14, 2018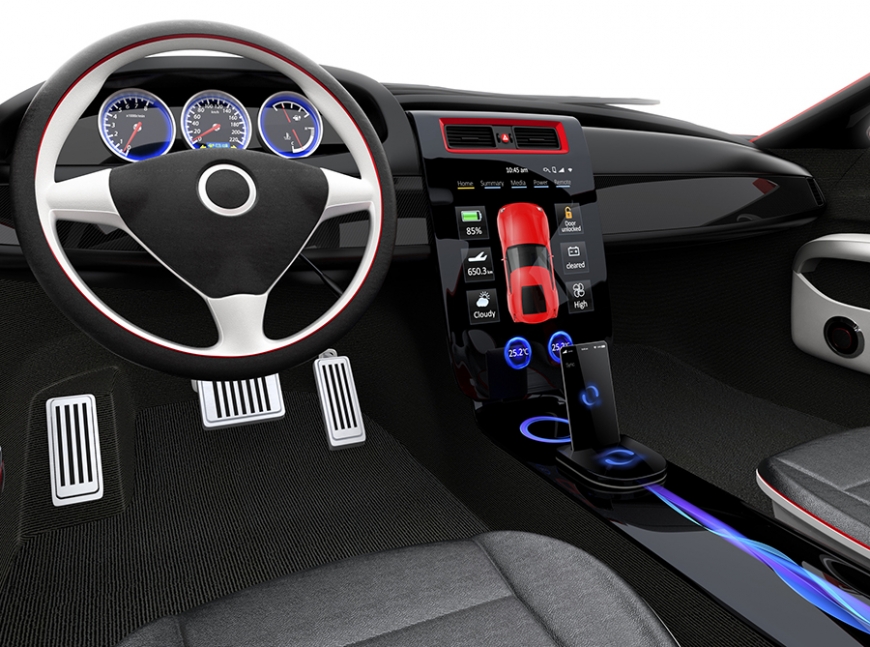 MANNHEIM, Germany - March 14, 2018 - Advanced polymers, colorants, and additives from PolyOne are enabling automotive manufacturers to develop new components and technology that meet increasing demands for fuel economy and safety. PolyOne is presenting its extensive materials portfolio during this week's Plastics In Automotive Engineering (PIAE) conference.
"Increasing trends toward electrification, advanced driver-assist systems known as ADAS, car sharing, and environmental concerns are causing manufacturers to rethink how they design and build vehicles," said Holger Kronimus, VP Europe and general manager, Specialty Engineered Materials, Europe for PolyOne. "Our robust portfolio of specialty materials and colorants, together with our experience in developing automotive applications, enable our customers to keep pace with these developments."
To support customers' design and development of next generation vehicles, PolyOne's automotive materials portfolio includes:
Lightweight, thermally conductive materials that replace metal and help manage heat across sensitive electronics
Advanced metallic colorants able to create brilliant surfaces without paint
Additives that help components resist scratching and marring for more durable interior surfaces
Low VOC / FOG and odor thermoplastic elastomers (TPEs), which help meet new vehicle interior air quality (VIAQ) standards
Specialty TPE formulations that reduce noise and improve passenger comfort
In addition, PolyOne recently partnered with Integral Technologies Inc. to commercialize its long-fiber conductive ElectriPlast® material in electromagnetic and radio-frequency (EMI/RFI) shielding applications. Able to remove up to 60 percent in weight versus metal, this composite material can be tailored to meet an application's needs. It will provide superior shielding for ADAS components, including housings, connectors, and internal components for cameras, sensors, and electronic control units.
PolyOne is exhibiting at Stand 95 at the Plastics in Automotive Engineering conference, a premier automotive event for the European automotive industry.
About PolyOne
PolyOne Corporation (NYSE: POL), with 2017 revenues of $3.2 billion, is a premier provider of specialized polymer materials, services and solutions. The company is dedicated to serving customers in diverse industries around the globe, by creating value through collaboration, innovation and an unwavering commitment to excellence. Guided by its Core Values, Sustainability Promise and No Surprises PledgeSM, PolyOne is an ACC Responsible Care® certified company committed to its customers, employees, communities and shareholders through ethical, sustainable and fiscally responsible principles. For more information, visit www.polyone.com.
# # #
EDITORS: For a high-resolution image, please click here: PolyOnePIAE
Photo Caption: Specialty polymers from PolyOne help manufacturers keep pace with the many changes in the automobile industry.
Photo Copyright: ©PolyOne
To access PolyOne's news library online, please go to www.polyone.com/news.
Media contact
Michelle Maniscalco
Marketing Communications Manager, North America
PolyOne Corporation
+1 440-930-1988
michelle.maniscalco@avient.com