Global Premium Brands Count on PolyOne's Inspired Colors, Materials and Finishes for Luxury Packaging
May 9, 2016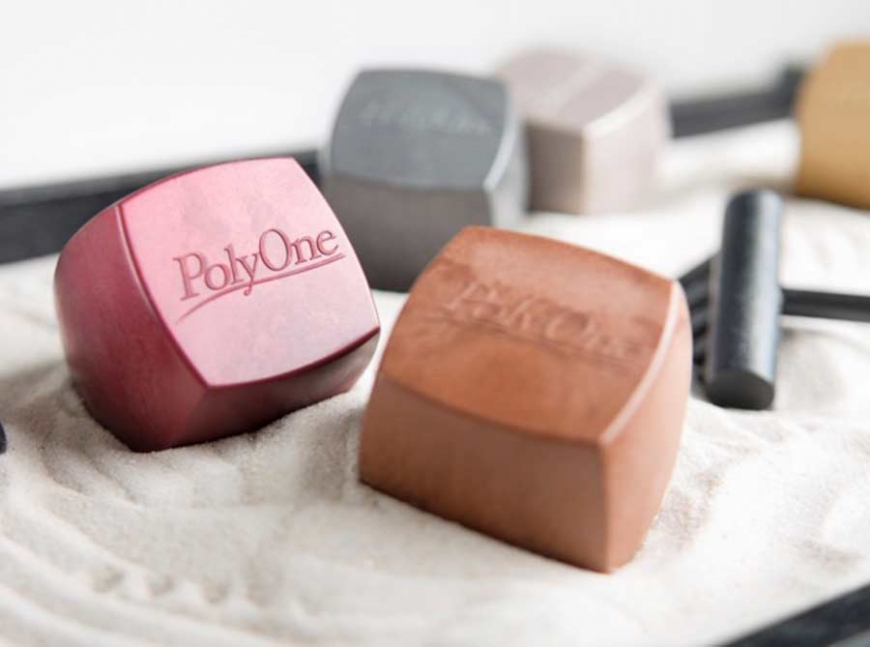 CLEVELAND – Leading brands in the cosmetics and spirits markets increasingly rely on PolyOne solutions to develop distinctive packaging for luxury cosmetics and premium spirits.
Brand owners who collaborate with PolyOne are taking advantage of Gravi-Tech™ Density Modified Formulations, metallic-effect GLS™ thermoplastic elastomers (TPEs), and InVisiOSM Color and Design Services. The resulting caps and closures not only elevate packaging quality and the perception of prestige, they also contribute heavily to sensory branding experiences involving sight, touch and sound.
"Packaging can play a pivotal, influential role in a consumer's perceived value of a product when designers use tailored materials and colorants that appeal to the senses," said Darcy Meyers, marketing director for packaging at PolyOne. "We're helping brand owners deliver on the distinctive requirements of luxury packaging while also improving manufacturing efficiencies."
For example, Gravi-Tech formulations impart weight, sound and a metallic finish to caps and closures for both cosmetics and spirits applications, while removing the secondary operations and constraints that traditional metals require. Similarly, metallic-effect GLS TPEs are utilized in cosmetics closures and applicators via an overmolding process, which eliminates the time and cost associated with secondary operations and assembly. In addition, InVisiO designers work with brand owners to develop new color ranges and adapt existing color palettes to bring the brand's vision to life.
PolyOne will exhibit this week at Luxe Pack New York 2016 in booth B303.
About PolyOne
PolyOne Corporation, with 2015 revenues of $3.4 billion, is a premier provider of specialized polymer materials, services and solutions. The company is dedicated to serving customers in diverse industries around the globe, by creating value through collaboration, innovation and an unwavering commitment to excellence. Guided by its Core Values, Sustainability Promise and No Surprises PledgeSM, PolyOne is committed to its customers, employees, communities and shareholders through ethical, sustainable and fiscally responsible principles. For more information, visit www.polyone.com.
# # #

Photo Caption: Inspired colors, materials and finishes that support sensory branding are the focus of PolyOne's Luxe Pack New York exhibit.
Photo Copyright: ©PolyOne
EDITORS: For a high-resolution image, please click here: Gravi-Tech™ Density Modified Formulations
To access PolyOne's news library online, please go to www.polyone.com/news.
Media contact
Michelle Maniscalco
Marketing Communications Manager, North America
PolyOne Corporation
+1 440-930-1988
michelle.maniscalco@avient.com