Expanded reSound™ R TPE Portfolio from Avient Launches Globally, Over 80 Percent Recycled Content Available in EU
March 30, 2021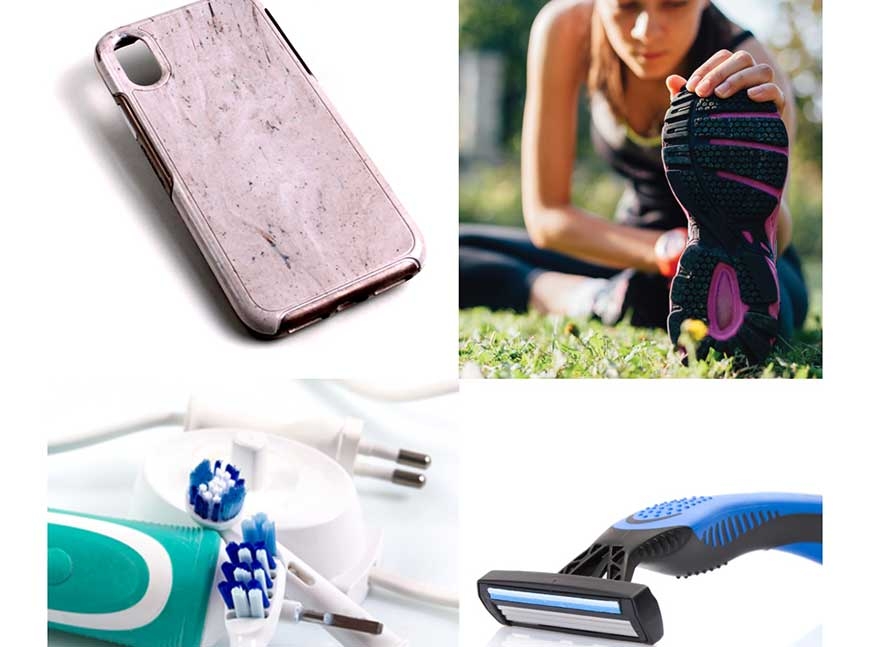 LUXEMBOURG – March 30, 2021 – Avient today announced global expansion of its reSound™ R recycled-content thermoplastic elastomer (TPE) range. The launch includes new grades in Europe that contain over 80 percent recycled content, as well as versions in North America and Asia that are compatible with PC, ABS, and PC/ABS overmolding.
In Europe, new patent-pending grades are formulated using recovered materials such as recycled polypropylene, recycled oil, and recycled glass filler. Utilizing this combination of recovered materials, Avient is able to increase the overall percentage of recycled content in these grades to over 80 percent.
These European grades include a blend of both post-industrial (PIR) and post-consumer recycled (PCR) content, and are available in 30A, 50A and 70A Shore hardness levels. Suitable for overmolding onto polypropylene (PP), the new TPEs have comparable performance to prime grades, and can replace them in typical applications for lawn and garden, outdoor high performance, personal care, footwear, office supplies, houseware durables, and automotive industries.
In North America, Avient is launching an additional reSound™ R recycled content TPE grade for PC, ABS, and PC/ABS overmolding. The grade contains 30 percent PIR content at 80 Shore A hardness and is compatible with consumer electronics applications such as phone cases.
In Asia, an expanded reSound R range now includes three PIR grades for PC, ABS, and PC/ABS overmolding and seven PCR grades for overmolding on to PP. The PIR grades are formulated with 20 to 60 percent recycled content and the PCR grades contain 9 to 39 percent recycled food packaging.
"With our global customers' ever-increasing focus on achieving a circular economy, we've responded by utilizing innovative materials from local recycling streams," said Matt Mitchell, director, global marketing at Avient. "These developments are part of our ongoing commitment to expand our sustainability portfolio and help customers in all regions meet their sustainability goals."
For a complete view of the reSound R line of recycled-content TPEs, please click here.

About Avient
Avient Corporation (NYSE: AVNT), with 2020 pro forma revenues of $3.8 billion, provides specialized and sustainable material solutions that transform customer challenges into opportunities, bringing new products to life for a better world. Examples include:
• Barrier technologies that preserve the shelf-life and quality of food, beverages, medicine and other perishable goods through high-performance materials that require less plastic
• Light-weighting solutions that replace heavier traditional materials like metal, glass and wood, which can improve fuel efficiency in all modes of transportation
• Breakthrough technologies that minimize wastewater and improve the recyclability of materials and packaging across a spectrum of end uses
Avient employs approximately 8,400 associates and is certified ACC Responsible Care®, a founding member of the Alliance to End Plastic Waste and certified Great Place to Work®. For more information, visit www.avient.com.

To access Avient's news library online, please visit www.avient.com/news.
# # #
FOR MEDIA USE ONLY: To download a high-resolution image, please click here: FOR MEDIA USE ONLY
Media contact
Michelle Maniscalco
Senior Manager, Marketing Communications
Avient Corporation
michelle.maniscalco@avient.com