Colorants and Additives from Avient for Sustainable Luxury Plastic Packaging to be Featured at LUXE PACK New York
May 3, 2023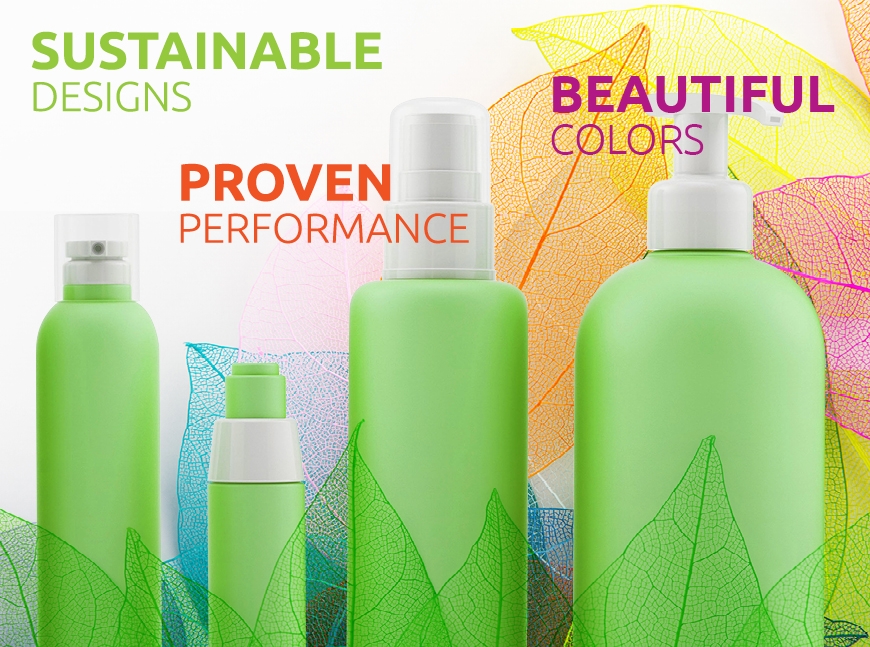 Avient will exhibit at the 20th annual LUXE PACK New York in booth E08, showcasing its range of solutions and services for sustainable luxury plastic packaging.
To download a high-resolution image, please click here: FOR MEDIA USE ONLY
NEW YORK– May 3, 2023 – Avient Corporation, a premier provider of specialized and sustainable material solutions and services, will be exhibiting at the 20th annual LUXE PACK New York trade show next week, highlighting its broad range of polymer technologies for packaging.
Drawing from a comprehensive portfolio of specialized colorants and additives, Avient's on-site experts will showcase various solutions for helping to make single-use or reusable packaging that is beautiful, performs well, and ultimately is more sustainable. Some of the featured technologies include:
OnColor™ NIR Sortable Colorants – a solution that enables black and dark packaging to be detected and sorted for proper recycling and meets APR Preferred Guidance.
Rejoin™ PCR Colorants – allows 100% post-consumer recycled (PCR) packaging by using PCR as a carrier resin. Rejoin is also a finalist in the U.S. Plastics Pact 2023 Sustainable Packaging Innovation Award for Recyclability.
ColorMatrix™ Smartheat™ RHC – a liquid dispersion process aid that improves polyethylene terephthalate (PET) recycling and bottle quality and meets APR Critical Guidance.
PCR Color Prediction Service – winner of the 2023 Re|focus Sustainable Innovation in Design Award and a finalist for the 2023 Plastics Recycling Show Europe (PRSE) Product Technology Innovation of the Year Award, this digital service supports PCR resin coloration by illustrating the color possibilities or limitations of certain PCR material before sample development to help simplify the overall decision-making process for brand owners and technical colorists.
In addition, ColorForward™ 2024, the annual color forecasting guide for the plastics industry, will be on display. With a palette of 20 colors and effects, the guide helps plastic product designers, brand managers, and marketing professionals make more informed color choices.
LUXE PACK New York is the premier trade show for creative, luxury packaging taking place at the Javits Center May 10-11, 2023. Avient will exhibit in booth E08.
About Avient
Avient Corporation provides specialized and sustainable material solutions that transform customer challenges into opportunities, bringing new products to life for a better world. Examples include:
Dyneema®, the world's strongest fiber™, enables unmatched levels of performance and protection for end-use applications, including ballistic personal protection, marine and sustainable infrastructure and outdoor sports
Unique technologies that improve the recyclability of products and enable recycled content to be incorporated, thus advancing a more circular economy
Light-weighting solutions that replace heavier traditional materials like metal, glass and wood, which can improve fuel efficiency in all modes of transportation and reduce carbon footprint
Sustainable infrastructure solutions that increase energy efficiency, renewable energy, natural resource conservation and fiber optic / 5G network accessibility
Avient is certified ACC Responsible Care®, a founding member of the Alliance to End Plastic Waste and certified Great Place to Work®. For more information, visit https://www.avient.com.
To access Avient's news library online, please visit www.avient.com/news.
# # #
Media contact
Nicole DeChant
Avient Corporation
nicole.dechant@avient.com