Click Here: New Cosmetics Microsite Featuring GSDI™ Colorsperse™ Silicone Colorants Focuses on Innovative Formulators
August 4, 2014
BARBERTON, Ohio – PolyOne has launched a new website for the fast-moving and highly specialized cosmetics industry at www.colorsperse.com, highlighting GSDI™ Colorsperse™ silicone colorants. Featuring a fresh look at color and additive dispersions for silicone as well as the latest cosmetics ingredients and global color trends, it provides formulators with valuable online color resources.
"Cosmetic color professionals will find this new information source inspiring," said Seth Tomasch, general manager, PolyOne. "It offers a dynamic, relevant platform that can improve their ability to compete in the market."
Visitors to the new site will discover beneficial content and insights that help them overcome cosmetic color formulation challenges. For example, several resources explain how to streamline production, accelerate development time and reduce waste. These and other insights presented can help customers react to market trends quickly and cost-effectively.
The site also provides information about Colorsperse colorants' regulatory compliance for foundations, beauty balm / color correcting creams, and lip glosses.
About PolyOne
PolyOne Corporation, with 2013 revenues of $3.8 billion, is a premier provider of specialized polymer materials, services and solutions. The company is dedicated to serving customers in diverse industries around the globe, by creating value through collaboration, innovation and an unwavering commitment to excellence. Guided by its Core Values, Sustainability Promise and No Surprises PledgeSM, PolyOne is committed to its customers, employees, communities and shareholders through ethical, sustainable and fiscally responsible principles. For more information, visit www.polyone.com.
# # #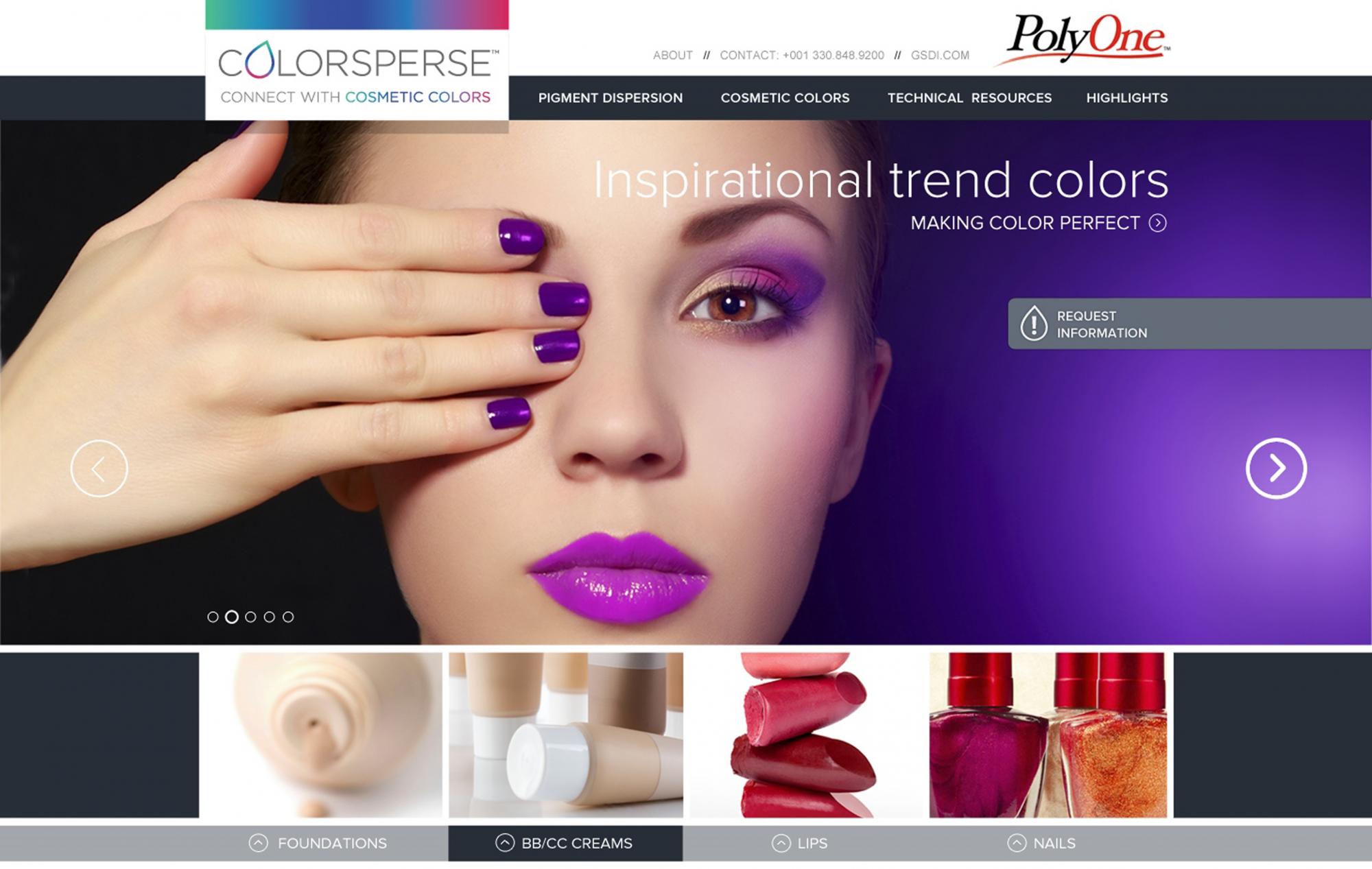 Caption: PolyOne has launched a website focused on color solutions and services for cosmetics formulators.
To access PolyOne's news library online, please go to www.polyone.com/news.
Media contact
Peter Bredenkamp
Marketing Communications Specialist
PolyOne ColorMatrix
+44(0)7794 006170
peter.bredenkamp@avient.com