Beyond Acrylic: New Resilience™ LS Materials from PolyOne Boost LED Lens Performance
May 11, 2018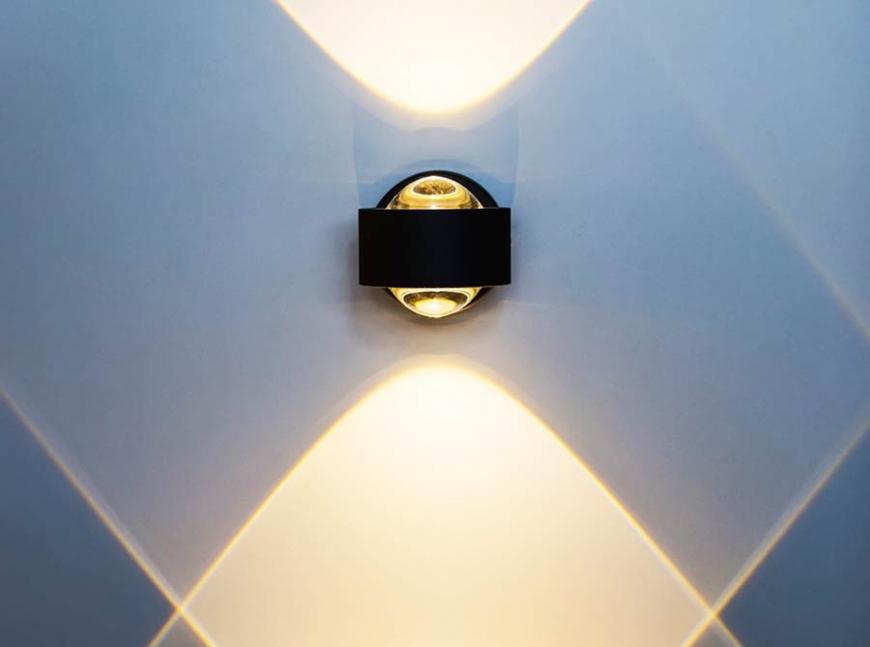 CHICAGO – May 8, 2018 – At Lightfair, the world's largest architectural and commercial lighting trade show, PolyOne today unveiled two new rigid vinyl grades for LED lens applications within its Resilience™ LS family. These cost-effective thermoplastics provide LED manufacturers with an alternative to traditional polymers with no tradeoffs in performance.
Resilienceä LS Frost PVC offers equivalent properties and material performance to acrylic (PMMA) at a notably lower cost, depending on volume and profile size. Typical lens profiles achieve roughly 10-15% savings compared to production of the same part in acrylic.
Resilience™ LS High Reflectance PVC performs on par with metallized plastics, such as polycarbonate (PC) and acrylonitrile butadiene styrene (ABS), and offers higher light reflectance without metallization. Production costs are reduced by eliminating the vacuum metallization step.
"PolyOne's formulated rigid vinyl, with inherent properties of durability, flame retardance and impact resistance, is an effective and efficient choice for many LED applications," said Jim Mattey, global marketing director, Performance Products & Solutions for PolyOne. "These materials help our customers lower total costs by replacing metals or other plastics while still meeting all performance targets as well as UL and ingress protection requirements."
The Resilience LS family of rigid vinyl polymers includes a full range of materials for LED luminaires, including lenses, housings, and reflectors.
PolyOne is exhibiting at Lightfair 2018 in booth # 1578.
About PolyOne
PolyOne Corporation, with 2017 revenues of $3.2 billion, is a premier provider of specialized polymer materials, services and solutions. The company is dedicated to serving customers in diverse industries around the globe by creating value through collaboration, innovation and an unwavering commitment to excellence. Guided by its Core Values, Sustainability Promise and No Surprises PledgeSM, PolyOne is an ACC Responsible Care® certified company committed to its customers, employees, communities and shareholders through ethical, sustainable and fiscally responsible principles. For more information, visit www.polyone.com.
###
EDITORS: For a high-resolution image, please click here: LED Lighting Innovations
PHOTO CAPTION: Resilience™ LS High Reflectance PVC, one of two new grades from PolyOne, offers higher light reflectance and other performance benefits than typical metalized PC
To access PolyOne's news library online, please go to www.polyone.com/news
Media contact
Michelle Maniscalco
Senior Manager, Marketing Communications
PolyOne Corporation
+1 440-930-1988
michelle.maniscalco@avient.com