Avient Launches reSound™ R Recycled Content Portfolios in North America and Asia
September 15, 2020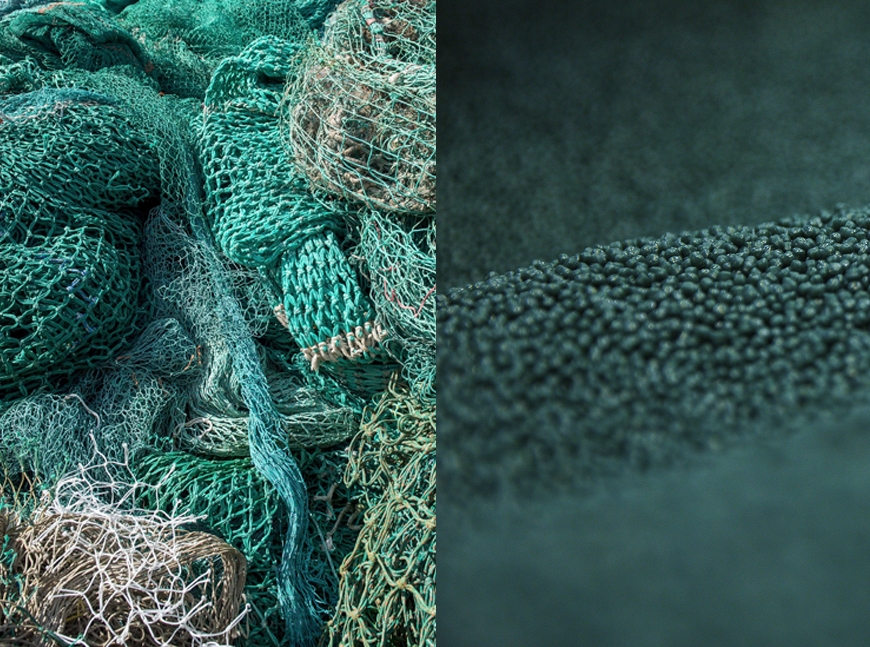 CLEVELAND | SHANGHAI – September 15, 2020 – Avient Corporation, a premier provider of specialized and sustainable material solutions and services, today launched several new post-consumer recycled (PCR) and post-industrial recycled (PIR) portfolios under the reSound™ R brand name. As consumer demand for more sustainable, eco-friendly products grows along with regulatory pressure, reSound R recycled content formulations can help brand owners deliver on their sustainability goals. Launching today are reSound R VX TPEs, reSound R ND polyamides, and reSound R PC polycarbonates.
According to several expert projections, the world may produce over 400 million tons of plastic waste annually by 2030. In the face of these forecasts, many brands have committed to increasing the amount of recycled plastics in their products. Avient developed these new recycled-content materials to enable its customers to achieve their goals and add options for the circular economy.
Recycled-content TPEs and polyamides
Available in North America, injection-moldable reSound R VX TPEs utilize 25 percent (PCR) and up to 40 percent (PIR) recycled content, and both grades can be overmolded onto polypropylene (PP). The PCR grade is formulated with recycled ocean plastics from Oceanworks®, an accelerator program participant within the Alliance to End Plastic Waste, a non-profit group that includes Avient as a founding member. These TPE grades, formulated for consumer applications, can be used in personal care products, lawn and garden tools, outdoor goods, office supplies, footwear, and houseware durables.
In addition, Avient is expanding its polyamide portfolio to include reSound R ND with post-consumer content. These nylon formulations contain 100 percent PCR resin, and are available in both PA6 and PA66 grades with various levels of glass fiber and mineral reinforcements. These products are targeted at applications in the consumer, automotive and powersports markets.
TPEs, as well as recycled nylon 6 and 66, are commercially available in North America. Global availability is under evaluation, and will depend on regional sourcing capabilities.

Recycled-content polycarbonates
For the Asia market, Avient now offers reSound R PC, a range of polycarbonates with glass filler levels from 10 to 30 percent and recycled content ranging from 25 to 75 percent. Several grades in this portfolio perform on par with virgin PC in terms of tensile elongation, tensile strength, notched Izod impact, flexural modulus and flexural strength. Available currently in Asia only, global availability is under evaluation, again dependent on regional sourcing capabilities.
"Avient is committed to enabling our customer's goals to advance a circular economy through material science," commented Walter Ripple, vice president, Sustainability at Avient. "These new additions to our reSound portfolio are an excellent example of the way we continue to invest in and expand these sustainable solutions."
In addition to advancing material science solutions to enable customers' sustainability goals, Avient joined the Alliance to End Plastics Waste as a founding member in 2019 in support of its commitment to invest $1.5B over five years in projects that end plastic waste in the environment.
NOTE: On July 1, 2020, PolyOne and Clariant Masterbatches joined together as Avient, a new kind of materials company focused on conquering customer challenges and unlocking the potential for innovation and sustainability around the globe.
About Oceanworks
Oceanworks® is the global marketplace for recycled ocean plastics. The platform connects brands and manufacturers with trusted suppliers to fast track the process of sourcing, evaluating, and purchasing Oceanworks Guaranteed resins, yarns, components, and products. For more information visit oceanworks.co.
About Avient
Avient Corporation (NYSE: AVNT), with 2019 pro forma revenues of $4 billion, provides specialized and sustainable material solutions that transform customer challenges into opportunities, bringing new products to life for a better world. Examples include:
• Barrier technologies that preserve the shelf-life and quality of food, beverages, medicine and other perishable goods through high-performance materials that require less plastic
• Light-weighting solutions that replace heavier traditional materials like metal, glass and wood, which can improve fuel efficiency in all modes of transportation
• Breakthrough technologies that minimize wastewater and improve the recyclability of materials and packaging across a spectrum of end uses
Avient employs approximately 9,100 associates and is certified ACC Responsible Care® and a founding member of the Alliance to End Plastic Waste. For more information, visit www.avient.com.

To access Avient's news library online, please visit www.avient.com/news.

# # #
FOR MEDIA USE ONLY: To download a high-resolution image, please click here: FOR MEDIA USE ONLY
Media contact
Michelle Maniscalco
Senior Manager, Marketing Communications
Avient Corporation
+1 440-930-1988
michelle.maniscalco@avient.com