Avient Launches New Global Range of Plastisol Special Effect Screen Printing Inks
May 18, 2021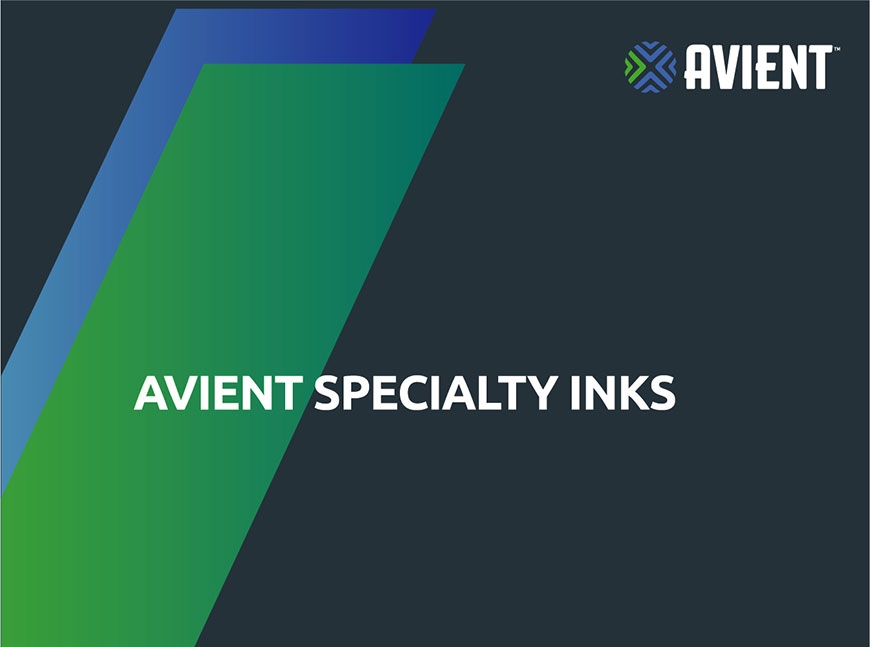 CLEVELAND – May 18, 2021 – Avient Corporation, a premier provider of specialized and sustainable material solutions and services, today announced the launch of a consolidated range of plastisol special effect inks and additives. Offered under the new "Avient Specialty Inks" brand, this consolidated portfolio unifies Avient's highest performing specialty inks to make it easier for customers to access these products globally.
"With this initial launch under the new Avient Specialty Inks brand, we are offering all our customers a complete package of the best special effects and additive inks to simplify product selection, making it easier for customers around the world to select and order the right products for their needs," said Tito Echiburu, general manager, Avient Specialty Inks.
Encompassing the most popular effects and additives, this portfolio offers dazzling shimmers, glitters, gels, texture effects, and performance-enhancing modifiers.
Avient Specialty Inks special effect inks and additives are commercially available globally. They are compatible for use with all screen-printing plastisol ink brands from Avient, including QCM, Rutland, Union and Wilflex.
About Avient
Avient Corporation (NYSE: AVNT), with 2020 pro forma revenues of $3.8 billion, provides specialized and sustainable material solutions that transform customer challenges into opportunities, bringing new products to life for a better world. Examples include:
• Barrier technologies that preserve the shelf-life and quality of food, beverages, medicine and other perishable goods through high-performance materials that require less plastic
• Light-weighting solutions that replace heavier traditional materials like metal, glass and wood, which can improve fuel efficiency in all modes of transportation
• Breakthrough technologies that minimize wastewater and improve the recyclability of materials and packaging across a spectrum of end uses
Avient employs approximately 8,400 associates and is certified ACC Responsible Care®, a founding member of the Alliance to End Plastic Waste and certified Great Place to Work®. For more information, visit www.avient.com.

To access Avient's news library online, please visit www.avient.com/news.
# # #
FOR MEDIA USE ONLY: To download a high-resolution image, please click here: FOR MEDIA USE ONLY
Media contact
Michelle Maniscalco
Senior Manager, Marketing Communications
Avient Corporation
michelle.maniscalco@avient.com