Avient Launches High Performance UV Laser Marking Technology for FEP Wire & Cable
June 13, 2022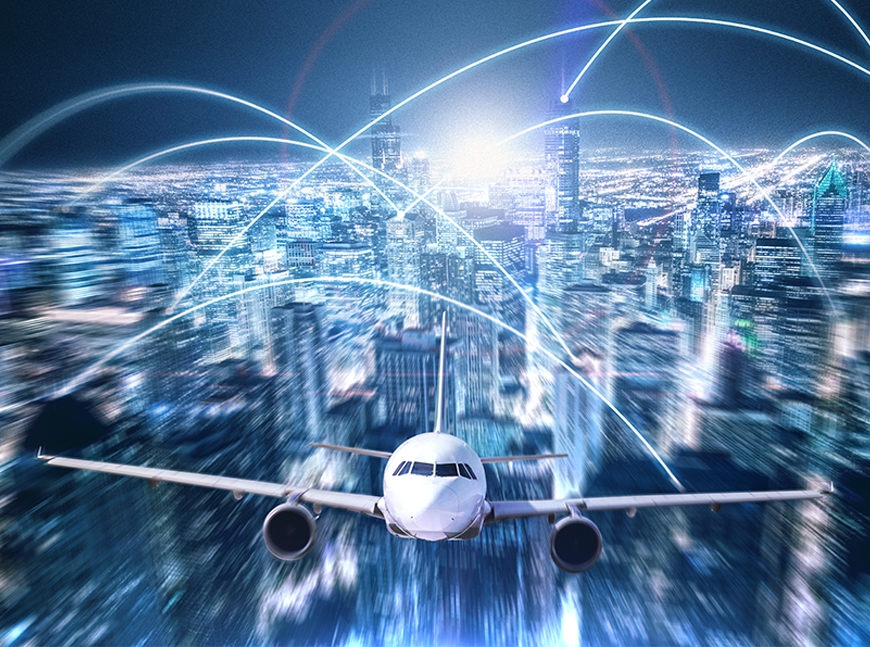 Avient Launches High Performance UV Laser Marking Technology for FEP Wire & Cable
To download a high-resolution image, please click here: FOR MEDIA USE ONLY
CLEVELAND – June 13, 2022 – Avient Corporation, a premier provider of specialized and sustainable material solutions and services, today announced the availability of Colorant Chromatics™ UV Laser Marking technology for use in high performance fluorinated ethylene propylene (FEP) wire and cable applications for the aerospace industry.
Fluoropolymers such as FEP are capable of withstanding high heat and corrosive environments while also having outstanding dielectric properties and continuous service temperatures. This makes them a common choice for wire and cable aerospace applications. Today, the industry is focused on miniaturization, resulting in the use of smaller, thinner wires. But laser marking on thinner wire surfaces presents challenges. For example, traditional printing technologies can lead to the mark peeling off or surface damage can result from the use of infrared (IR) laser marking.
The new Colorant Chromatics UV Laser Marking technology enables permanent laser marking with very minimal impact to the thinner wire surfaces. In addition, the unique formulation offers excellent processing thanks to reduced lump formation.
"Our history of providing high-performance solutions is demonstrated through our robust portfolio of fluoropolymer color concentrates and high-temperature formulations," said Anne Hippert, general manager, Colorant Chromatics group at Avient. "We are pleased to bring this new UV laser marking technology to market which will allow our customers to meet their stringent performance requirements."
Colorant Chromatics UV Laser Marking technology can allow for a permanent, yet benign, mark on the FEP surface that achieves a 60-80% contrast, meeting aerospace industry standards SAE AS4373F and EN-3475-706. This technology is offered for colors specified by the aeronautics industry, including light red, green, violet, blue, white and gray.
About Avient
Avient Corporation (NYSE: AVNT), with 2021 revenues of $4.8 billion, provides specialized and sustainable material solutions that transform customer challenges into opportunities, bringing new products to life for a better world. Examples include:
Unique technologies that improve the recyclability of products and enable recycled content to be incorporated, thus advancing a more circular economy
Light-weighting solutions that replace heavier traditional materials like metal, glass and wood, which can improve fuel efficiency in all modes of transportation and reduce carbon footprint
Sustainable infrastructure solutions that increase energy efficiency, renewable energy, natural resource conservation and fiber optic / 5G network accessibility
Avient employs approximately 8,700 associates and is certified ACC Responsible Care®, a founding member of the Alliance to End Plastic Waste and certified Great Place to Work®. For more information, visit www.avient.com.

To access Avient's news library online, please visit www.avient.com/news.

# # #
Media Contact
Nicole DeChant
Avient Corporation
nicole.dechant@avient.com