Avient Introduces Polymer Solutions Platform for EV Charging Equipment
September 5, 2023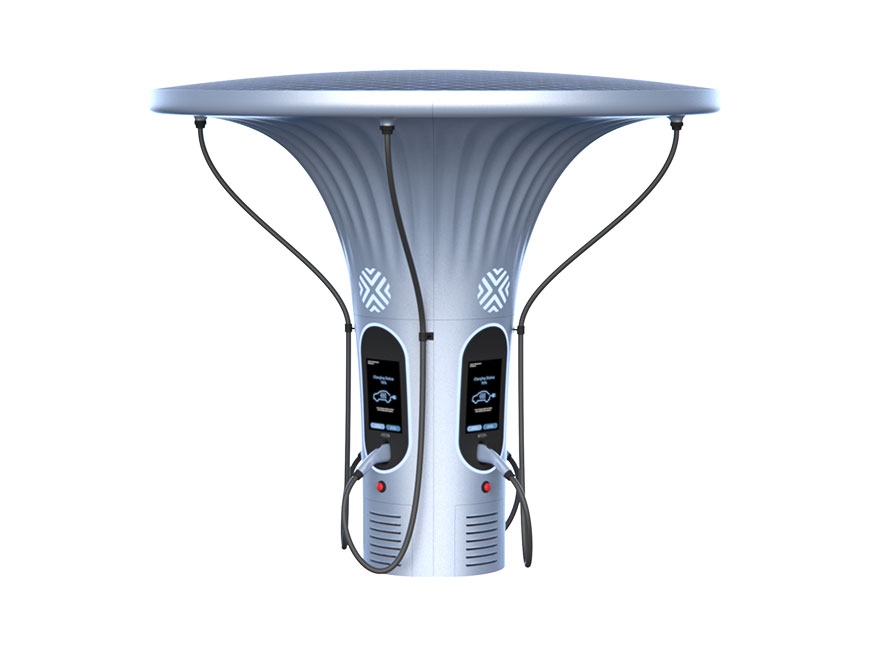 Avient's EVSE platform of colorant, additive, and specialty engineered materials solutions can help enhance both the performance and appearance of new model charging stations.
To download a high-resolution image, please click here: FOR MEDIA USE ONLY
CLEVELAND– September 5, 2023 – Avient Corporation, a premier provider of specialized and sustainable material solutions and services, today announced the availability of a robust material solutions platform for electric vehicle supply equipment (EVSE) applications for the North American market. This portfolio of EVSE polymer solutions includes colorants, additives, and specialty engineered materials that can improve the performance and aesthetics of Level 1, 2, and direct current (DC) electric vehicle (EV) charging stations.
Fueled by EV growth, the demand for public charging equipment is rising in the U.S., with over one million stations estimated to be built in the next eight years. This creates a need for materials and technologies that must meet critical performance standards in EVSE applications. To help address these needs in North America and globally, Avient offers a broad portfolio of specialty formulations including UL 94 recognized colorants, flame retardants, antimicrobial technology, special visual effects, and more.
"With the expected growth in electric vehicles, there will logically be a much greater need for EV charging stations," said Mayendran Pillay, marketing director, Color & Additives North America. "We have established a comprehensive set of material solutions that will help boost both the design, function, and appeal of these charging units."
Avient materials can address key EVSE performance, function, and design areas including outdoor durability, impact resistance, thermal management, and fire safety. In addition, sustainable formulations are available for enhancements such as lightweighting or paint replacement and volatile organic compound (VOC) reduction.
View Avient's EVSE solutions platform here.
About Avient
Avient Corporation provides specialized and sustainable material solutions that transform customer challenges into opportunities, bringing new products to life for a better world.
Examples include:
Dyneema®, the world's strongest fiber™, enables unmatched levels of performance and protection for end-use applications, including marine and sustainable infrastructure and outdoor sports
Unique technologies that improve the recyclability of products and enable recycled content to be incorporated, thus advancing a more circular economy
Light-weighting solutions that replace heavier traditional materials like metal, glass and wood, which can improve fuel efficiency in all modes of transportation and reduce carbon footprint
Sustainable infrastructure solutions that increase energy efficiency, renewable energy, natural resource conservation and fiber optic / 5G network accessibility
Avient is certified ACC Responsible Care®, a founding member of the Alliance to End Plastic Waste and certified Great Place to Work®. For more information, visit https://www.avient.com.
To access Avient's news library online, please visit www.avient.com/news.
# # #
Media contact
Nicole DeChant
Avient Corporation
nicole.dechant@avient.com