Avient Features TPEs for Food Contact and Sustainability at Cekexpo 2020
August 26, 2020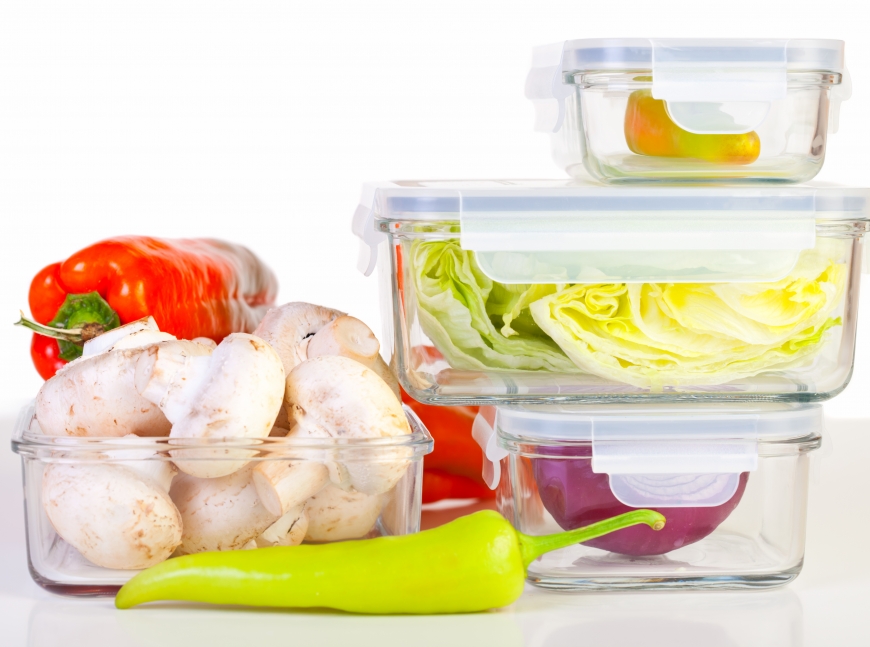 SHANGHAI – August 26, 2020 – Avient Corporation, a premier provider of specialized and sustainable material solutions and services, will be exhibiting at Shanghai International Catering Equipment and Kitchenware Exhibitions 2020 (Cekexpo 2020) this week. The company will highlight its extensive portfolio of thermoplastic elastomer (TPE) formulations for kitchenware and houseware applications.
Avient's exhibit is focused on specialty TPE materials that are compliant with diverse global regulations and performance requirements. These advanced materials can help OEMs and processors to meet materials safety standards and reinforce sustainability goals for kitchenware and houseware products.
"Product designers in the kitchenware and houseware industry are looking for materials that can meet the increasing demand for food safety and compliance, while also seeking more sustainable content," said Flight Xu, general manager of Specialty Engineered Materials Asia for Avient, "Our innovative TPEs can meet the regulatory challenges, including FDA, EU10/2011 and China GB standard, and enhance safety without compromising performance or design freedom. We also have a range of TPEs under our reSound brand that contain up to 50 percent bio-based content."
Featured solutions in the booth include:
• Soft Touch TPEs add soft touch grip and enhance aesthetics for kitchenware products. These materials have good weather resistance, enhanced flexibility and good sealing performance, and include FDA-compliant and medical grades.
• reSound™ Bio-based TPEs contain significant (40 to 50 percent) bio-based content within a wide hardness range; performance characteristics are comparable to standard TPEs.
• DynalloyTM Food Contact TPEs are designed to help manufacturers comply with China's GB 4806.6-2016 and GB 9685-2016 regulations in the Chinese market space.
• Overmolded TPEs can be injection overmolded directly onto a substrate including PP, PC/ABS, Tritan, COPE, and others without bisphenol A (BPA), phthalates, or heavy metals. It eliminates the need for many secondary operations.
Avient will exhibit at booth number W5J028 at SNIEC, Shanghai.
NOTE: On July 1, 2020, PolyOne and Clariant Masterbatch joined together as Avient, a new kind of materials company focused on conquering customer challenges and unlocking the potential for innovation and sustainability around the globe.
About Avient
Avient Corporation (NYSE: AVNT), with 2019 pro forma revenues of $4 billion, provides specialized and sustainable material solutions that transform customer challenges into opportunities, bringing new products to life for a better world. Examples include:
• Barrier technologies that preserve the shelf-life and quality of food, beverages, medicine and other perishable goods through high-performance materials that require less plastic
• Light-weighting solutions that replace heavier traditional materials like metal, glass and wood, which can improve fuel efficiency in all modes of transportation
• Breakthrough technologies that minimize wastewater and improve the recyclability of materials and packaging across a spectrum of end uses

Avient employs approximately 9,100 associates and is certified ACC Responsible Care® and a founding member of the Alliance to End Plastic Waste. For more information, visit www.avient.com.

To access Avient's news library online, please visit www.avient.com/news.
# # #
FOR MEDIA USE ONLY: To download a high-resolution image, please click here: FOR MEDIA USE ONLY
Media contact
Jennifer Huang
Senior Manager, Marketing Communications Asia
Avient Corporation
+86 21-6028-4888
jennifer.huang@avient.com