Avient Features Expanded Healthcare Polymer Solutions at Medtec China 2020
September 11, 2020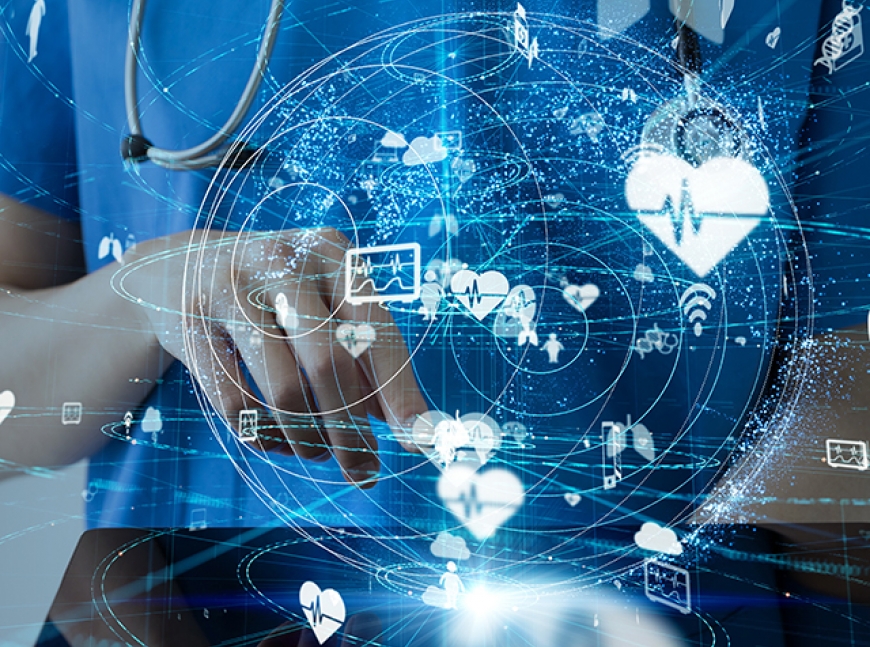 SHANGHAI – September 11, 2020 – Avient Corporation, a premier global provider of specialized and sustainable material solutions and services to the healthcare industry, will feature a combined portfolio of polymer formulations, colorants, functional masterbatches, and thermoplastic elastomers at Medtec China 2020 next week.
Avient's robust portfolio of products and services from its legacy businesses – PolyOne and Clariant Masterbatch – is complemented by its global healthcare industry expertise as well as application development, regulatory, and quality services to provide an unparalleled offering. Its exhibit will include application successes covering drug delivery, diagnostics, pharmaceutical packaging, and surgical devices. Solutions on display will include:
• Color concentrates and formulations developed specifically for healthcare applications in a range of polymers and based on ingredients that meet or exceed requirements for regulations such as USP Class VI, ISO10993.
• Specific formulations for pharmaceutical packaging or drug delivery based on ingredients tested to USP661.1, European Pharmacopeia 3.1, and ICHQ3D extractable metals.
• Functional additive concentrates and formulations with the same regulatory features as the colorant range to enhance polymer properties or help protect pharmaceutical products.
• Avient Distribution's comprehensive portfolio of polymer solutions and professional distribution management, helping the healthcare industry to meet increasing demand for molecular diagnostics.
• Colorant Chromatics white colorants for high temperature polymers such as PPSU, PES, PSU and PEI to enhance aesthetics and performance of medical devices.
• Medical-grade thermoplastic elastomers that help customers to meet the requirements of demanding applications such IV tubing, bags and stoppers.
Avient is exhibiting in booth 2R302 at Medtec 2020.
NOTE: On July 1, 2020, PolyOne and Clariant Masterbatch joined together as Avient, a new kind of materials company focused on conquering customer challenges and unlocking the potential for innovation and sustainability around the globe.
About Avient
Avient Corporation (NYSE: AVNT), with 2019 pro forma revenues of $4 billion, provides specialized and sustainable material solutions that transform customer challenges into opportunities, bringing new products to life for a better world. Examples include:
• Barrier technologies that preserve the shelf-life and quality of food, beverages, medicine and other perishable goods through high-performance materials that require less plastic
• Light-weighting solutions that replace heavier traditional materials like metal, glass and wood, which can improve fuel efficiency in all modes of transportation
• Breakthrough technologies that minimize wastewater and improve the recyclability of materials and packaging across a spectrum of end uses
Avient employs approximately 9,100 associates and is certified ACC Responsible Care® and a founding member of the Alliance to End Plastic Waste. For more information, visit www.avient.com.

To access Avient's news library online, please visit www.avient.com/news.
# # #

FOR MEDIA USE ONLY: To download a high-resolution image, pleas click here: FOR MEDIA USE ONLY
Media contact
Jennifer Huang
Senior Manager, Marketing Communications Asia
Avient Corporation
+86 21-6028-4888
jennifer.huang@avient.com