Avient to Expand Color Concentrate Capabilities in Vietnam
January 15, 2021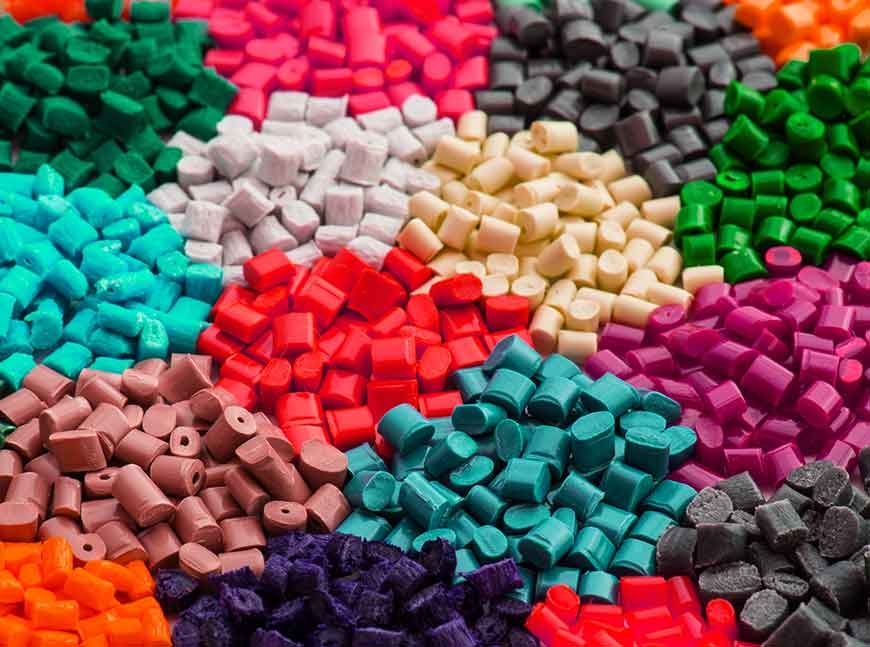 CLEVELAND – January 15, 2021 – Avient Corporation, a premier provider of specialized and sustainable material solutions and services, will complete an expansion of existing production capabilities for color concentrates at its Binh Duong site in Vietnam by next month. The move will improve speed-to-market and service level for local customers seeking unique color solutions to enhance aesthetics and appeal of high-quality end products.
"Demand for plastics has become one of the Vietnam economy's fastest growth areas," says Say-Eng Lee, vice president and general manager, Color & Additives Asia for Avient. "As consumption grows, requirements for high-quality color concentrates are becoming more challenging as well, as top brands focus on novel color solutions. We have increased our production space by over 30 percent and added to our state-of-the-art machinery portfolio to shorten lead times for developing and producing high-quality color concentrates. As a result, local customers will benefit from an efficient and agile setup, along with expert technical support. In addition, we can be more responsive in accelerating customer development times and help them to reduce time to market."
According to Vietnam Economic News, Vietnam's plastics industry is currently experiencing an annual growth rate of 16 to 18 percent, with key segments including packaging, construction and electronics. Avient's enhanced local turnaround for color concentrates will support middle to high end markets with consistent color quality, creative application of special effects, and unique colors to enhance product appeal and match branding requirements. With the expansion, Avient will also improve lead times for color matching locally.
Notably, Avient's sustainable color concentrates can also support steps within the country to encourage plastic waste recycling and reuse. For example, the use of recyclable CESATM IR additives, which enable black plastics to be identified for recycling, can reduce the environmental impact of dark colored packaging. Avient also recently strengthened its global commitment to help customers tackle and overcome the challenge of plastics recycling with the official opening of its new CycleWorks Innovation Center in Italy. The new center will focus on facilitating partnerships and enhancing new technologies to further the viability of recycling.
Avient also offers color concentrates for biodegradable plastics PLA, PHA, PHBV, PBS, PBAT and special blends of those materials, which do not compromise the organic recyclability of the resins they enhance.
NOTE: On July 1, 2020, PolyOne and Clariant Masterbatches joined together as Avient, a new kind of materials company focused on conquering customer challenges and unlocking the potential for innovation and sustainability around the globe.
About Avient
Avient Corporation (NYSE: AVNT), with projected 2020 pro forma revenues of approximately $3.7 billion, provides specialized and sustainable material solutions that transform customer challenges into opportunities, bringing new products to life for a better world. Examples include:
• Barrier technologies that preserve the shelf-life and quality of food, beverages, medicine and other perishable goods through high-performance materials that require less plastic
• Light-weighting solutions that replace heavier traditional materials like metal, glass and wood, which can improve fuel efficiency in all modes of transportation
• Breakthrough technologies that minimize wastewater and improve the recyclability of materials and packaging across a spectrum of end uses
Avient employs approximately 9,100 associates and is certified ACC Responsible Care® and a founding member of the Alliance to End Plastic Waste. For more information, visit www.avient.com.

To access Avient's news library online, please visit www.avient.com/news.
###
FOR MEDIA USE ONLY: To download a high-resolution image, please click here: : FOR MEDIA USE ONLY
Media contact
Michelle Maniscalco
Senior Manager, Marketing Communications
Avient Corporation
michelle.maniscalco@avient.com
Jennifer Huang
Senior Manager, Marketing Communications Asia
Avient Corporation
+86 21 6028-4888
jennifer.huang@avient.com