Anti-Fog Additives from PolyOne Help Reduce Food Waste in Agriculture
September 25, 2017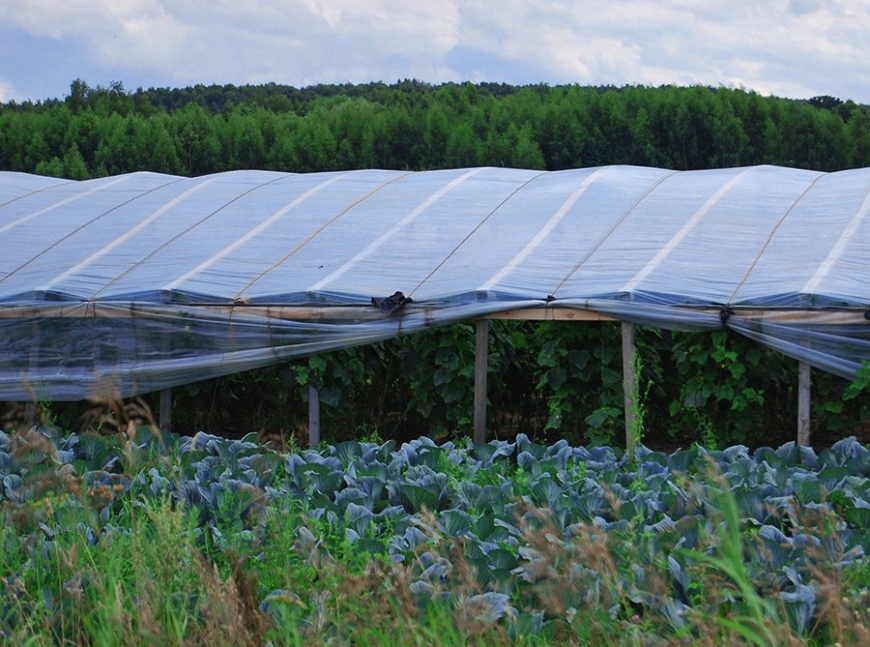 CLEVELAND – September 26, 2017 – PolyOne has recently collaborated with agricultural films manufacturers to help growers reduce food waste by incorporating OnCap™ anti-fog additives into their films.
"Agricultural films manufactured with OnCap anti-fog additive solutions help reduce the possibility of condensed water falling on growing fruits and vegetables," explains Christoph Palm, vice president, general manager, Color and Additives EMEA & India for PolyOne. "The same attributes that reduce fog from forming on the films used to pack fresh foods for display in stores also create tremendous value for farmers growing fresh produce by reducing the possibility of condensed water contacting the produce."
PolyOne helps agricultural film producers with anti-fog solutions that reduce condensation of water from humid conditions, resulting in less food waste at the growing bed. Rather than requiring a secondary process and equipment to coat the agricultural film, OnCap anti-fog concentrates are easy to handle and can be added at a film extrusion machine with no extra equipment required.
According to the United Nations, one-third of food intended for human consumption is wasted annually. While much of this waste is at the retail and consumer level, food waste also occurs where crops are grown. Films used to protect crops from extreme weather can create heavy condensation as temperatures fluctuate, and fresh produce begins to decay when it makes contact with this condensed water. Water droplets also block sunlight from reaching plants, hindering their growth, and can lead to washout in seedbeds or the growth of pathogens that harm crops. For growers, minimizing condensation is critical to producing high quality crops.
About PolyOne
PolyOne Corporation, with 2016 revenues of $3.3 billion, is a premier provider of specialized polymer materials, services and solutions. The company is dedicated to serving customers in diverse industries around the globe, by creating value through collaboration, innovation and an unwavering commitment to excellence. Guided by its Core Values, Sustainability Promise and No Surprises PledgeSM, PolyOne is committed to its customers, employees, communities and shareholders through ethical, sustainable and fiscally responsible principles. For more information, visit www.polyone.com.
# # #
Photo Credit: ©Thinkstock
Photo Caption: OnCap™ anti-fog additive solutions from PolyOne help prevent excessive condensation from ruining crops
EDITORS: For a high-resolution image, please click here: OnCap™ anti-fog additive solutions
To access PolyOne's news library online, please go to http://www.polyone.com/news.
Media contact
Matt Defosse
Marketing Communications Manager, Europe
PolyOne Corporation
+49 6407-907-0386
matt.defosse@avient.com