GOBIE® H2O Boosts Competitive Advantage for Filtered Water Bottle with PolyOne
January 20, 2014
McHENRY, Ill. – PolyOne Corporation (NYSE: POL), a premier global provider of specialized polymer materials, services and solutions, today announced that GOBIE® H2O has selected a PolyOne specialty GLS™ TPE formulation and FDA-compliant OnColor™ colorants for its reusable filtered water bottles. The combined solution from PolyOne has helped GOBIE to enhance the consumer appeal and functionality of its product.
"Our ultimate goal for the GOBIE water bottle is to help reduce plastic waste from single-use water bottles while promoting consumer health," said Ari Hoffman, chief operating officer and co-founder of GOBIE H2O. "However, with several reusable water bottles already on the market, we turned to PolyOne for a high-performing material that would provide competitive advantages and differentiation."
Working together with GOBIE designers, PolyOne helped develop a recyclable, dishwasher-safe, and FDA-compliant TPE material that avoids leaching into the bottle's contents. The material also provides an attractive matte finish that maintains appearance after prolonged use. GOBIE overmolds GLS Versaflex™ TPE material on the bottle's patented FlexFlo™ squeeze grip, non-slip base and finger-loop to deliver a comfortable non-slip grip, attractive aesthetics and a strong bond for durability.
Hoffman noted that before selecting the Versaflex material, GOBIE evaluated more than 40 different materials, including rubber, along with methods such as bonding and ultrasonic welding. "PolyOne provided incredible support, from trialing and testing services to onsite consultations. We are a small company, but PolyOne provided excellent support, spending the time and effort to help make this project a success."
In addition, GOBIE chose OnColor™ colorants to differentiate its creative and sustainable product line. These FDA-compliant colorants were used to produce fresh and bright hues, pairing perfectly with the TPE material to avoid bonding problems that GOBIE had experienced previously with other materials.
"Products like the GOBIE H2O bottle play an important role in increasing sustainability," said Charles Page, marketing director for PolyOne GLS. "We are pleased that our materials are contributing to a unique product that has received wide recognition in its first year on the market. This design showcases our ability to collaborate with customers to address multiple challenges."
About GOBIE H2O
GOBIE H2O is a socially responsible, product-based brand focused on developing innovative alternatives to the inconsiderate consumption and disposal of single-use water bottles. The company was featured on Shark Tank and received the award for "Lean, Green and Mean Startup" at San Diego Entrepreneur Day.
About PolyOne
PolyOne Corporation, with 2012 revenues of $2.9 billion, is a premier provider of specialized polymer materials, services and solutions. The company is dedicated to serving customers in diverse industries around the globe, by creating value through collaboration, innovation and an unwavering commitment to excellence. Guided by its Core Values, Sustainability Promise and No Surprises PledgeSM, PolyOne is committed to its customers, employees, communities and shareholders through ethical, sustainable and fiscally responsible principles. For more information, visit www.polyone.com.
# # #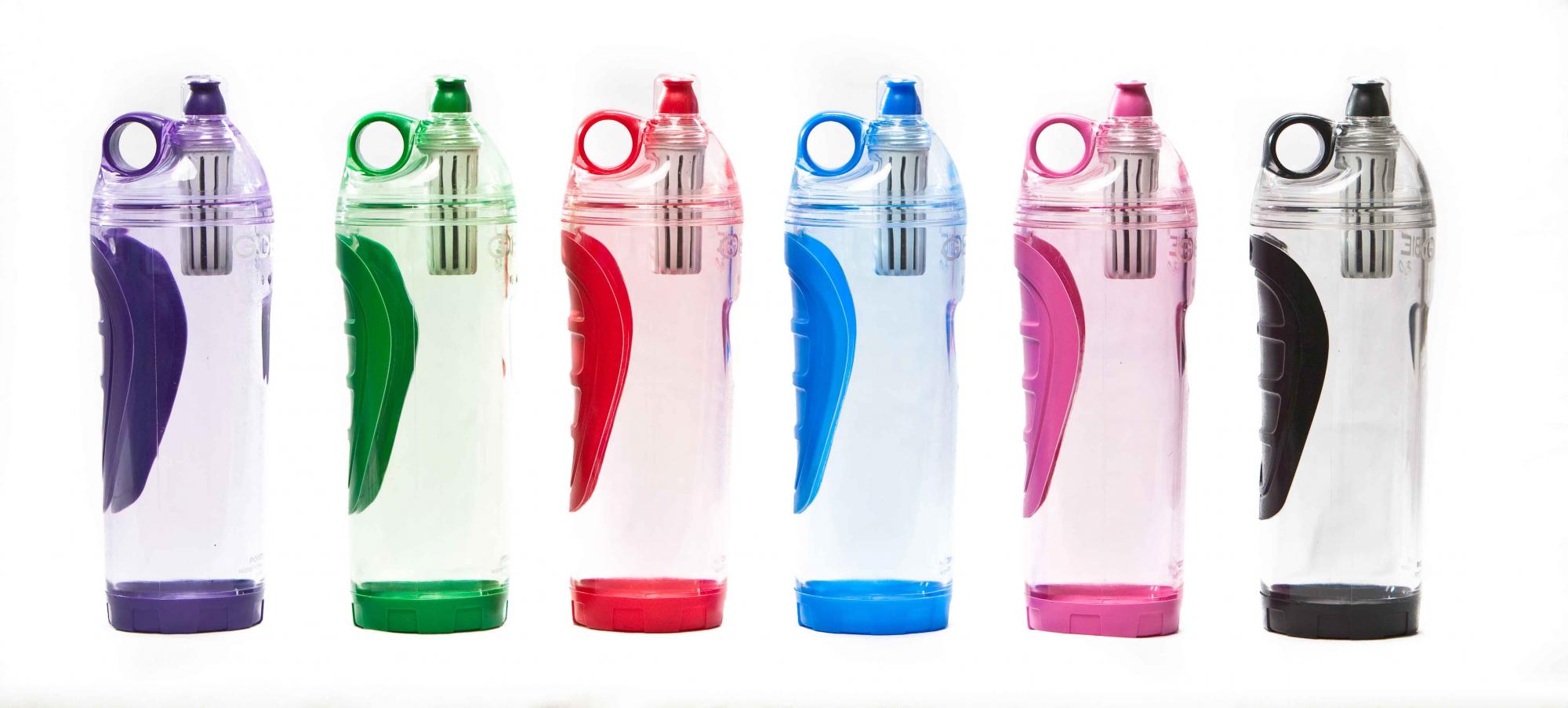 Caption: The GOBIE® H2O drinking bottle uses GLS Versaflex™ TPE material and specialty colorants from PolyOne for its patented FlexFlo™ squeeze grip, nonslip base, and finger loop.
To access PolyOne's news library online, please go to www.polyone.com/news.
Media contacts
Sandy Wagner
Marketing Communications Manager
PolyOne GLS Thermoplastic Elastomers
+1 815-385-8500
sandy.wagner@avient.com
Michelle Maniscalco
Marketing Communications Manager, North America
PolyOne Corporation
+1 440-930-1988
michelle.maniscalco@avient.com