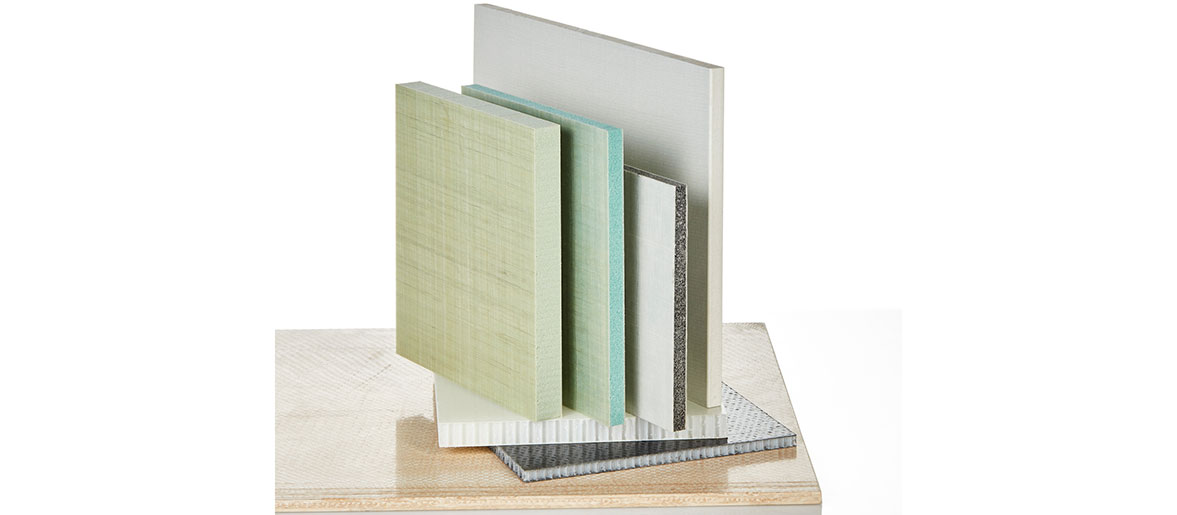 Thermoplastic composite sandwich panels are highly customizable structural panels that are stiff, strong, and lightweight. The multi-material composition allows the design engineer to select skins and cores that are best suited for the application.  
The performance of these fiber reinforced composite panels can be optimized by adapting panel thickness, core density, and skin configuration to achieve desired properties. However, improving panel performance can come at the cost of increasing weight. Performance and weight must be thoughtfully balanced, as a primary advantage of thermoplastic composite panels is greater strength-to-weight ratio than traditional panel materials. Consider the following design factors:
Material selection
Overall thickness for flexural stability
Core density for shear and compressive performance
Skin thickness and layers for shear and flexural performance
Go beyond design by learning best practices for testing, common failure modes, how to predict flexural rigidity and the influence of span-to-thickness on flexural rigidity.