Avient Launches Additional reSound™ Bio-Based TPEs Formulated with Renewable, Plant-Derived Content
May 25, 2022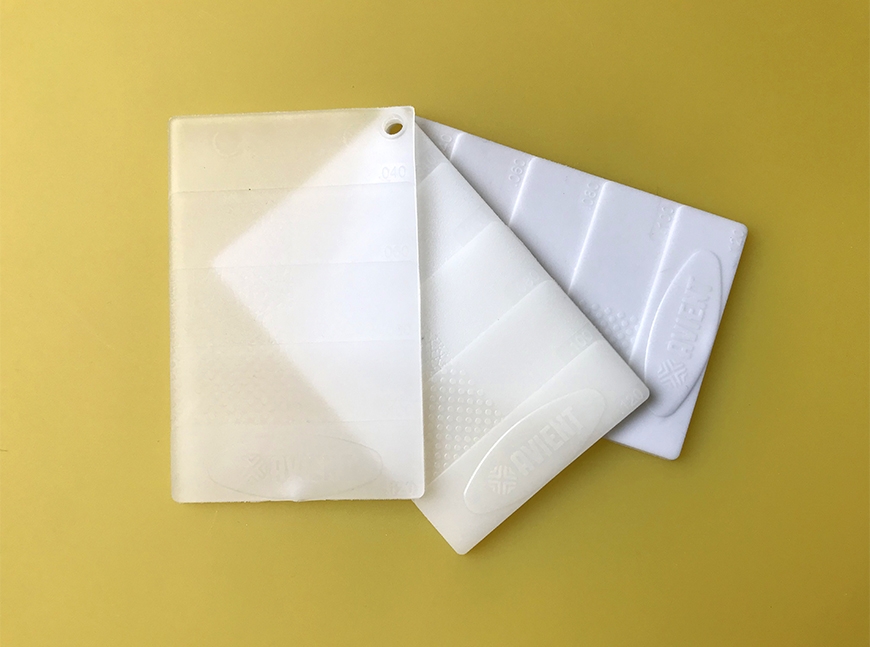 Avient expands sustainable portfolio with nine new reSound™ BIO TPEs formulated with up to 75% renewable, plant-based content.
To download a high-resolution image, please click here: FOR MEDIA USE ONLY

CLEVELAND – May 25, 2022 – Avient Corporation, a premier provider of specialized and sustainable material solutions and services, today announced nine new reSound™ BIO thermoplastic elastomers (TPEs) formulated with bio-renewable content from plants. These new grades contain 35 to 75 percent bio content, validated using ASTM C6866-21 method B.
The new reSound BIO 2800 and 7900 series range in durometer from 30-70 Shore A and offer comparable performance, look, feel, and smell to traditional petroleum-based TPEs. Eight of the new grades can be overmolded on polypropylene (PP) and the ninth grade bonds to both PP and polyethylene (PE). Custom formulations may also be developed to meet specific application or sustainability targets.
These reSound BIO TPEs have an opaque natural color and offer excellent colorability, just like prime TPEs. This tone allows the materials to showcase a natural aesthetic or be colored to match design specifications with traditional TPE colorants or sustainable color options from Avient. This makes them ideal for use in consumer goods including personal-care products, cosmetic packaging, toys, or phone accessories.
"Brand owners continue to seek ways to be more environmentally responsible and these new bio-polymers were developed to help them achieve those goals," said Matt Mitchell, director, global marketing, Specialty Engineered Materials at Avient. "These customizable and easy-to-color materials provide customers a way to incorporate more sustainability into their designs, appeal to eco-conscious consumers, and still meet critical functional requirements."
The new, plant-based reSound BIO formulations are available globally and produced in America and Asia.
reSound BIO formulations are a part of Avient's broader reSound TPE portfolio, which includes both recycled-content and bio-based formulations.
About Avient
Avient Corporation (NYSE: AVNT), with 2021 revenues of $4.8 billion, provides specialized and sustainable material solutions that transform customer challenges into opportunities, bringing new products to life for a better world. Examples include:
Unique technologies that improve the recyclability of products and enable recycled content to be incorporated, thus advancing a more circular economy
Light-weighting solutions that replace heavier traditional materials like metal, glass and wood, which can improve fuel efficiency in all modes of transportation and reduce carbon footprint
Sustainable infrastructure solutions that increase energy efficiency, renewable energy, natural resource conservation and fiber optic / 5G network accessibility
Avient employs approximately 8,700 associates and is certified ACC Responsible Care®, a founding member of the Alliance to End Plastic Waste and certified Great Place to Work®. For more information, visit www.avient.com.
To access Avient's news library online, please visit www.avient.com/news.
# # #

Media contact
Nicole DeChant
Avient Corporation
nicole.dechant@avient.com
+1 440.930.1309