Wilflex™ One Special Applications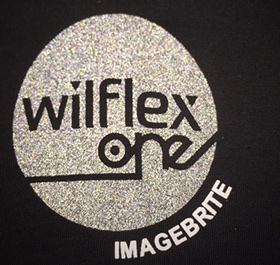 Inks for all sorts of unique designs.
Wilflex™ One Special Applications are designed to help you add different and unique concepts into your designs. These inks can help you turn your inspirations into reality, including inks that are reflective or glow in the dark.  Design your next prints with hidden designs or messages using the clear reflective ink that is invisible in daylight but sparkles with brilliance upon contact with a flash or light beam.  All Wilflex One special effects are formulated to be non-PVC with excellent wash durability against the toughest brand testing requirements in the market today.
---
Product Name
Description
Wilflex One Phosphorescent
Create a super "glow" effect with specially formulated phosphorescent inks
Wilflex One Foil Adhesive
Wilflex One Foil Adhesive is used to produce metallic foil designs on textiles
Wilflex One Curable Reducer
Wilflex One Curable Reducer lowers the viscosity of the Wilflex One inks without adversely affecting cure properties.