Wilflex™ Epic Ink Additives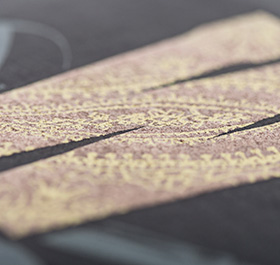 Modify ink viscosities, printability, adhesive effects and overall look and feel of products.
Wilflex™ Epic Ink Additives are designed to modify product performance to meet your specific job requirements and assist your creative efforts. Our additives can transform ink viscosities, improve printability, enable three-dimensional effects, improve adhesion, increase stretchability and change overall look and feel.        
---
Additives for Non-Phthalate Plastisol Inks
Product Name
Type
Description
Epic Curable Reducer
Reducer
Lowers the viscosity of Epic inks without adversely affecting cure properties
Epic Viscosity Buster
Viscosity Modifier
Modifies the flow and printing characteristics of Epic Inks
Epic Foil Resist Additive
Special Use
Prevents foil from adhering to plastisol inks
Epic Finesse
Extender
Softens and extends general purpose and specialty inks
Epic Flexipuff Additive
Special Use
Mix with inks to give a raised or elevated effect
Epic High Density Additive
Special Use
Designed to achieve a three-dimensional print
Epic Dulling Paste
Special Use
Reduces ink gloss
Epic Flash Additive
Special Use
Lowers flash temperature of inks
Epic Thickener 2
Viscosity Modifier
Powder additive used to increase viscosity and body for improved opacity and high density printing
Epic Thickener 3
Viscosity Modifier
High concentrated liquid thickener to increase viscosity and body
Epic Soft Hand Additive
Softener
Softens the hand and slightly lowers viscosity
Epic Emboss Additive
Special Use
Used to create an embossing effect. Benefits include matte finish, opacity booster, and improvement in after-flash tack
Epic Hugger Catalyst
Special Use
Improves adhesion when printing on waterproof nylon materials
Epic Extender Base
Extender
Extends ink volume, adding translucency to the mix