Wilflex™ Epic Bolt White Ink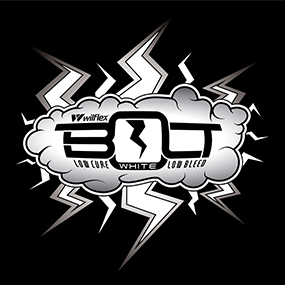 Wilflex Epic Bolt white ink is a versatile low-cure/ low-bleed white ink designed for use on 100% cotton, 100% polyester and polyester-blended garments. The low-cure and low-bleed properties spare sensitive garments from potentially damaging effects of heat during the curing process. The versatility of the ink allows it to cure on cotton and polyester garments in the same oven, without the need to double-cure the cotton garment. This enables fast production, fast print speeds and fast flash times.
Wilflex Epic Bolt white ink also delivers a smooth, bright white finish with premium aesthetic, hand and fiber matte-down. The opacity and brightness allow the ink to hold detail with fine mesh halftone graphics as well as in vector stand-alone white graphics.
Highlights:
Smooth, bright white finish
Low-cure / low-bleed
Eliminates need to double-cure cotton/blend garments when sharing oven with polyester garments
Ideal for use on fine mesh half-tone graphics