OnCap™ Dry Silane Additives for Wire & Cable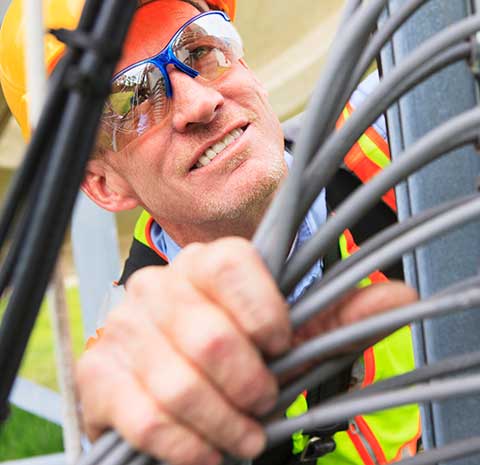 If you need to crosslink polymers for wire and cable applications, please consider dry silane technology from Avient. Our OnCap™ dry silane additive formulations deliver both processing and product performance benefits.
Processing advantages include:
Easy-to-use
Cost effective
Low capital investment
Uniform cross-linking
Flexible; can be used with cross-linkable and standard thermoplastics on same line
And your end product also will see improvements too, such as:
Increased operating temperature limits
Improvements in mechanical properties, plus better resistance to oil and Abrasion
Dry silane formulations can be a cost-effective alternative to grafted compounds and other crosslinking techologies, and are more effective than peroxide crosslinking for manufacturing low voltage cable at high output. 
Dry silane technology is a two-component formulation consisting of a silane mixture in a porous polyolefin carrier. The technology adds value to many of the materials used in manufacturing wire and cable, including:
LLDPE
LDPE
HDPE
MDPE
EVA
ECCOH™ LSFOH solutions
HIGHLIGHTS
Develop with confidence: Benefit from the experience of our global W&C materials development team
Application-specific solutions: Dry silane can be used with the polymers commonly processed in the wire and cable industry
Enhance functional properties of the end product including:

Increased operating temperature limits
Improved mechanical properties
Enhanced oil resistance
Improved abrasion resistance
| NAME | CATEGORY | DESCRIPTION | |
| --- | --- | --- | --- |
| Color and Additives Solutions Overview | BU Overview | Colorant and additives overview and capabilities | View |